Blue Spirit
Blue Spirit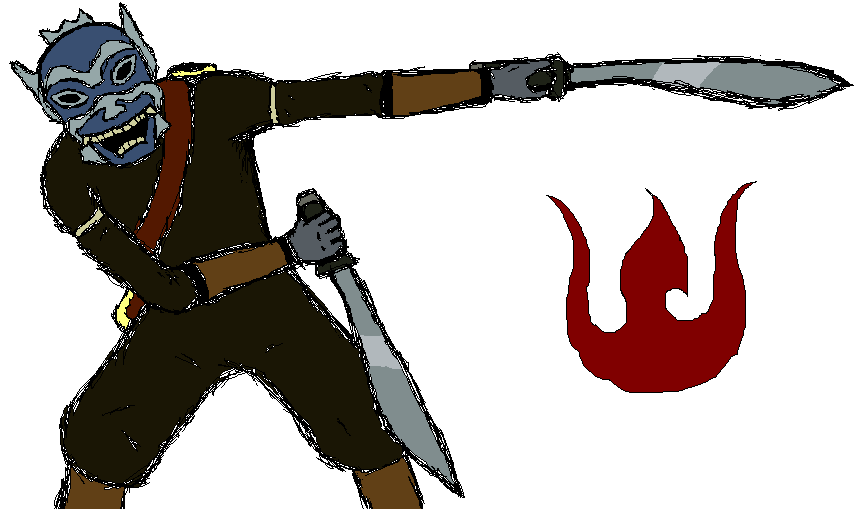 Description
Blue Spirit remains my favorite episode and character/character persona in all of Avatar. <br />
<br />
And the most recent episode, where Zuko beats up the random jerk and steals his broadswords and has on the blue spirit mask again. <br />
<br />
::Swoon::<br />
<br />
Anyway, freehand MS Paint oekaki using my faithful laptop. The fire emblem was just kinda stuck in there last minute to fill the gaping blank space in that corner.
General Info
Comments
3
Media
Unspecified
Time Taken
Reference