Gimme That
Gimme That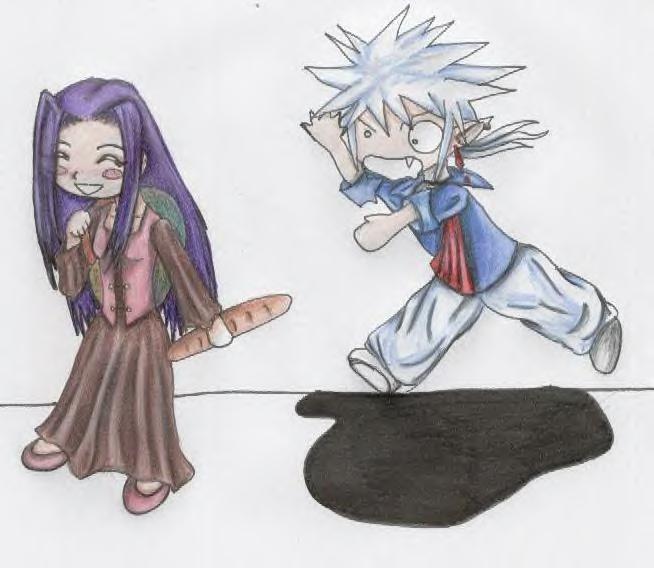 Description
Haha XD; I drew this to take a much needed break away from painting.

I would like to dedicate this picture to ali. The chibi with the spikey hair would be her character. Years ago I said I'd do a fanart of him. XD;; Took me a while but, at last I got off my lazy arse and drew him! The other character would be mine...which is the one holding the loaf of bread...yes, that is bread. I can't say I've really drawn bread before so it probably needs a lot of work.

Erm, okay...I think I have consumed enough of your time. XD; Thanks for any views/comments!
General Info
Comments
0
Media
Colored Pencil / Crayon
Time Taken
Reference