Taxi
Taxi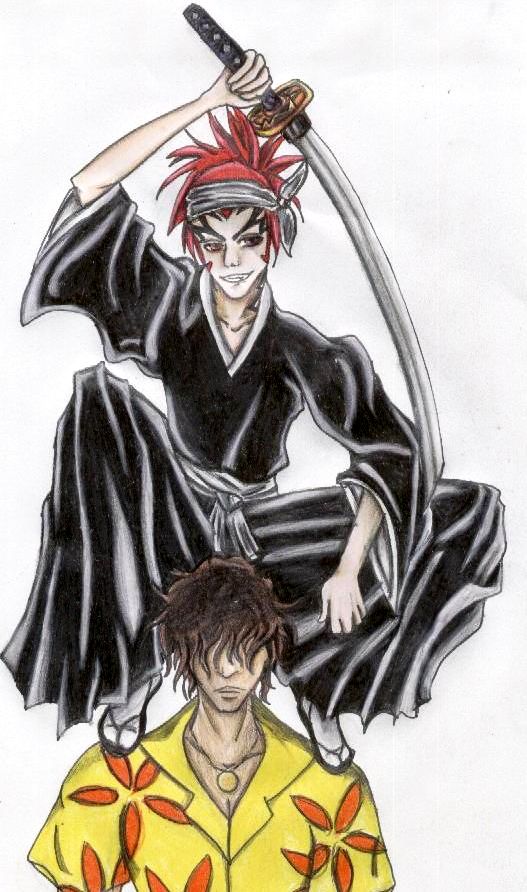 Description
If you can't get a taxi get a Chad!

n_n; Uhh, I'm sleep deprived and can't feel my hand.

So, this was drawn for a friend of mine that's being kind enough to help me satisfy my BLEACH addiction. She asked for a drawing of Chad and Renji and I had no idea how I would have those two in a pic. XD; So I thought it would be funny if Renji was standing on Chad's shoulders. Kind of like how he was when you first see renji in the manga. (except he was on a lamp post)

There are so many things wrong with this pic. TT_TT; and I am aware of all of them so, please do not point them out.

I shouldn't be allowed to do fanart. XD; Renji looks like a zombie...Bbrrraaiiiinnnnnssss

Chad's shirt is ugly XD; but, he needed something to make him stand out. Renji obviously dominates the picture.
General Info
Comments
10
Media
Colored Pencil / Crayon
Time Taken
Reference