Medics Day Off
Medics Day Off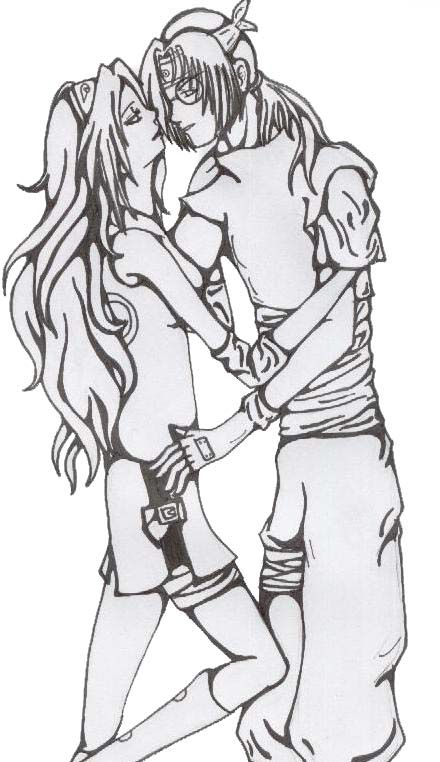 Description
What do medic nins do on their days off? They pose in odd positions and resist kissing each other! XD *has severe brain damage due to lack of sun light and social interaction*

But really, what is wrong with all you people(aside from ali, and those who have made any fanart/fanfics featuring these two together)? Why is there almost no KabuSaku pics/fics to speak off? x_x So what is one is kinda evil and the other isnt? That hasn't stopped fan pairings before! Not to mention, they're both medic nins. They could talk about healing jutsu's and stuff! Blah...not enough stuff for this pair.

and don't bother giving me any "but, kabuto is older than her" So, is kakashi yet there's tons of stuff for them. (but, I'm a kakasaku fan too XD)

the evil arguement won't work either. there's also tons of ItaSaku out there (...im also guilty of being an itasaku fan XD; opps)

If anyone knows of any good fanfics/fanart for these two please send me the links XD

Err...so there are a bazillion mistakes but, i'm not going to point them out...XD; I may color this later but, don't count on it. Coloring hurts my wrist way to much to even bother.

oh yeah Kabuto, and Sakura don't belong to me...n_n though I wish they did...
General Info
Comments
4
Media
Ink or markers
Time Taken
Reference