Heeey
Heeey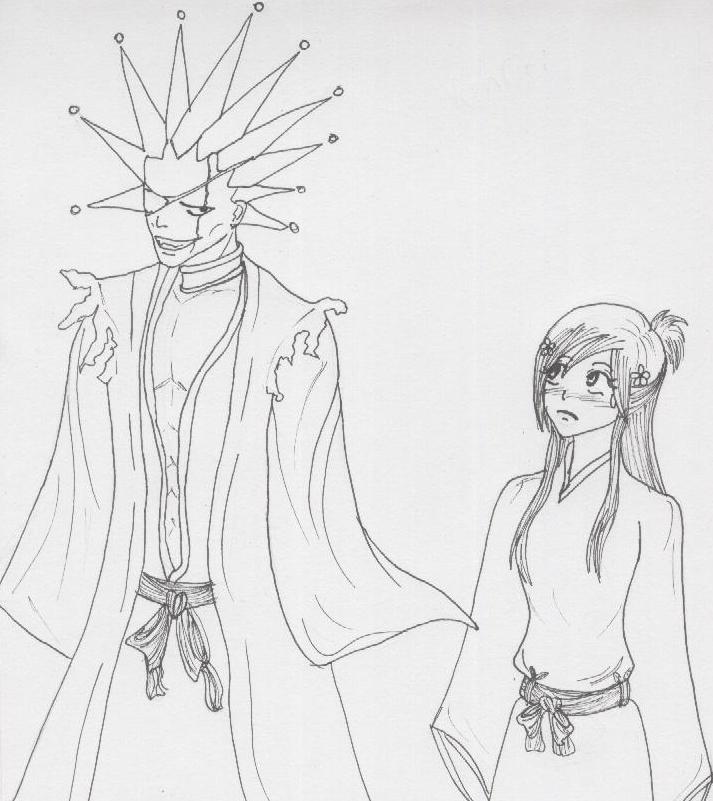 Description
I have so many other pictures I SHOULD be working on. x_x; But after a convo with a friend I couldn't help but draw this before zonking out.

For just about all but maybe the 3.78 people out there that don't understand this...it would probably be best that it stays that way XD

I may have to do a series of pictures like this...some really cracky BLEACH pairings. THis picture was just far too much fun to draw. I was laughing the majority of the time XD Can't you just hear Kenpachi saying "Heeeey"

I don't think I'll ever color this but if I do I'll scrap this. Feel free to color it if you have the inkling to do so.

BLEACH doesn't belong to me. It belongs to Tite Kubo and the various companies that publish it blahblahblah.
General Info
Comments
6
Media
Ink or markers
Time Taken
Reference