Dagg's Beast
Dagg's Beast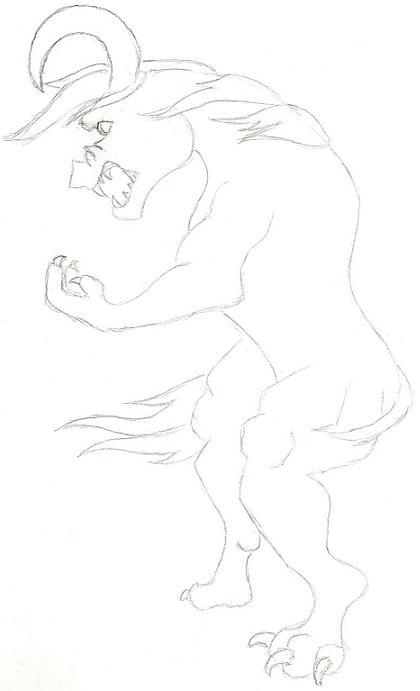 Description
Ok so this is my crazy demon beast guy. He lacks a high intelligence but he knows sorrow and hate and stuff. <br />
This sucks because he was captured by Dagg(hints Dagg's Beast) who is an immortal and grumpy old sorceror.<br />
Dagg's Beast hates dagg but can't get free of him because Dagg branded his name in the beast's right cheek so he's basically Dagg's slave now. It's kinda sad because Dagg tricked the beast into becoming his slave and the beast hates himself for it...
General Info
Comments
3
Media
Unspecified
Time Taken
Reference