Wth?
Wth?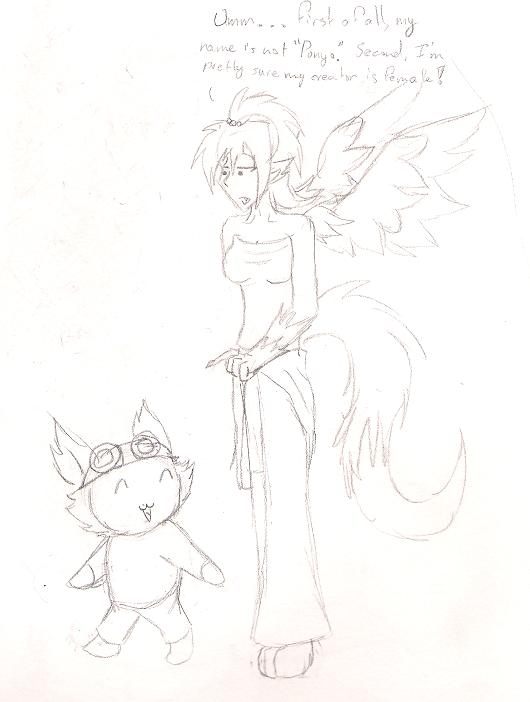 Description
I drew Ria to go in the Wii version of Drawn to Life XD
The girls I was playing with insisted we make the file name 'Ponyo' cause one of them really wanted to see that movie. Hell, I wanna see that movie XD

In case you can't read my horrid handwriting, she says:

"Umm...First of all, my name is not 'Ponyo'. Second, I'm pretty sure my creator is female!"