My Sonic the Hedgehog OC crew :D
My Sonic the Hedgehog OC crew :D
My Sonic the Hedgehog OC crew :D
by
Euphemia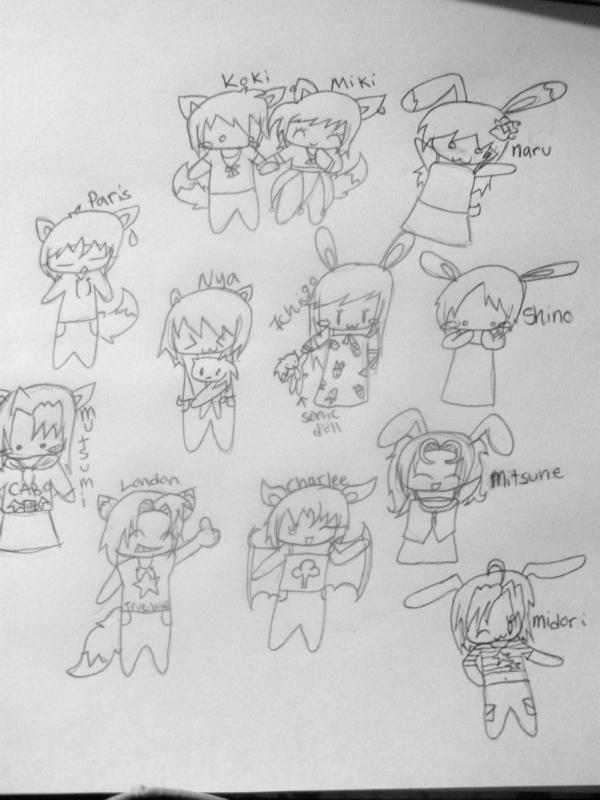 Description
These are ALL my Sonic the Hedgehog OC. :P I made these up awhile back on my other account Amy_Rose and i felt like redrawing them :D.

So lets see i have 5 bunnies:
-Naru
-Ichigo
-Shino
-Mitsune
-Midor

And i have five foxes:
-London
-Paris
-Mutsumi
-Koki
-Miku

One bat: Charlee
One hedgehog: Nya

Uh lets see Nya is Amy's younger sister who is also insane about sonic. Paris and London are brothers, Paris is going out with Mutsumi. Koki and Miki are together and are my first OC :P. Naru, Shino,Midori, and Mitsune are all sisters. Ichigo loves dolls and has dolls of all the STH characters and she loves to play with london.
General Info
Comments
1
Media
Ink or markers
Time Taken
Reference