Who I was page 11
Who I was page 11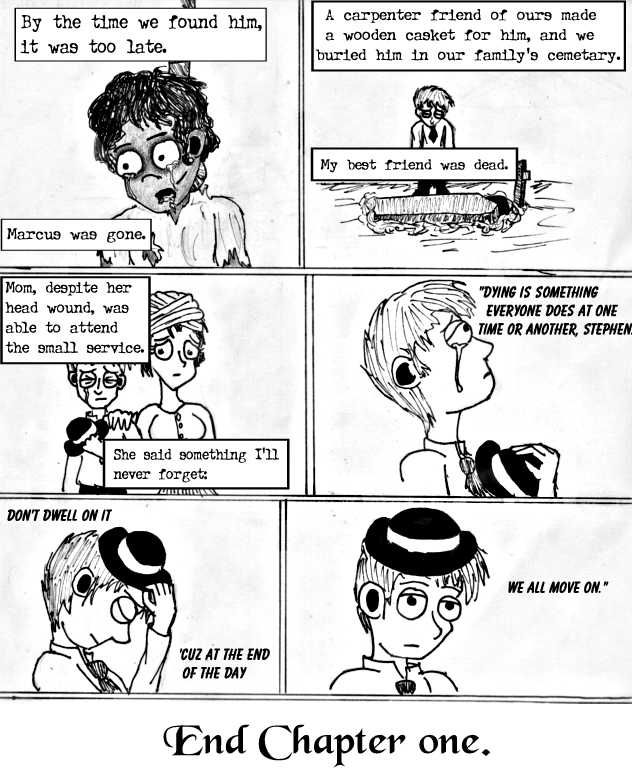 Description
Page 11 and the end of Chapter one.<br />
<br />
Yeah, I killed Marcus. *sigh* I have an entire backstory written out and planned for him, should I ever decide to make a sequal comic. <br />
<br />
What was the point of this chapter? To explain where BJ got his hat. That's the plain, simple truth. I just wanted an excuse to show his hat off. It IS awesome, after all.<br />
<br />
Stephen and Marcus (R.I.P) are (c) me<br />
Corpse Bride is (c) .....do I REALLY have to say it?