Midnight
Midnight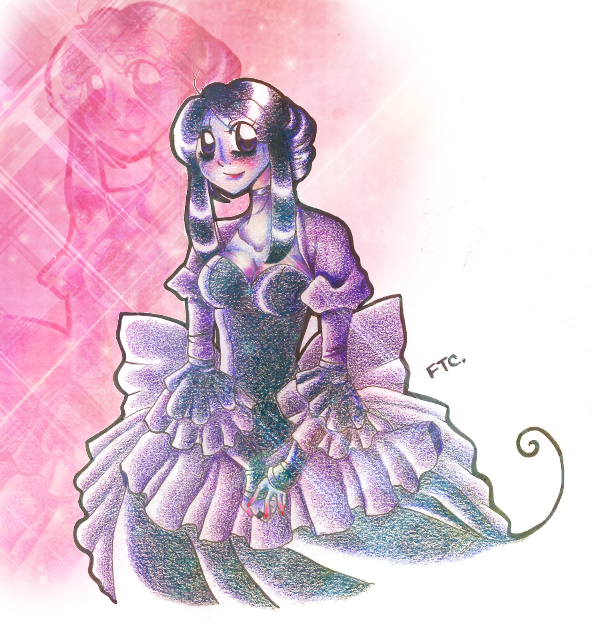 Description
This is just a quick drawing of an old character, Ophelia. She embodies the night while her sister, Adelaide, symbolizes the day Ophelia is quite lively despite her almost eerie appearance. She is also the daughter of a king and his wife; Adelaide is her half-sister.

Adelaide was designed first and one day while I was bored in school I decided I wanted to make a 'darker' version of her. The design of her dress is slightly different than her sister's; Ophelia's is shorter and of course uses cool colors instead of warm.

The background was slapped on there just for show. I should have taken more time, but I became impatient I'll draw a more polished picture of Ophelia sometime in the near future.

Art © me
Ophelia © me
Brushes/textures © their respective owners

---
Materials Used::
BIC mechanical pencil, Sakura Micron Pen, Prismacolored Pencils, GIMP, & sketch pad.