Battle In Love
Battle In Love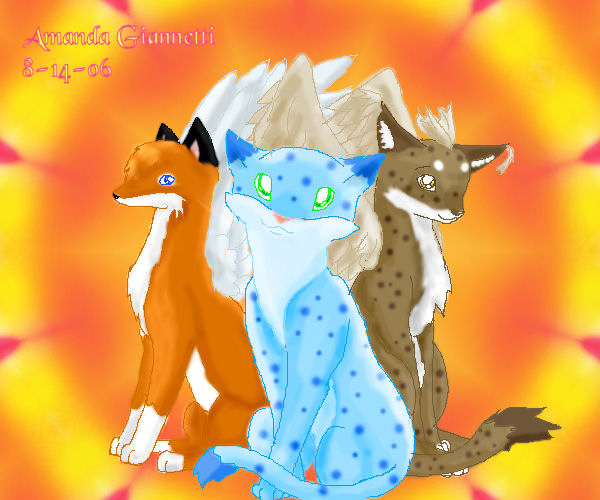 Description
These are my pets on Nutrinopets. Takami(Cat) Austraya(Center) Cikona(Fox). The reason for the title Battle In Love, is because Takami and Cikona both like Austraya, and are somewhat battling/arguing and such for Austraya. I haven't really made up my mind of who looks better with her.

I love the way this came out, the whole thing came out beautiful, I really like the way the drawing itself just came together.

Time: Approx 5 and a half hours.
Done on Jasc Paint Shop Pro9 By Mouse.