Sex Kitten 101
Sex Kitten 101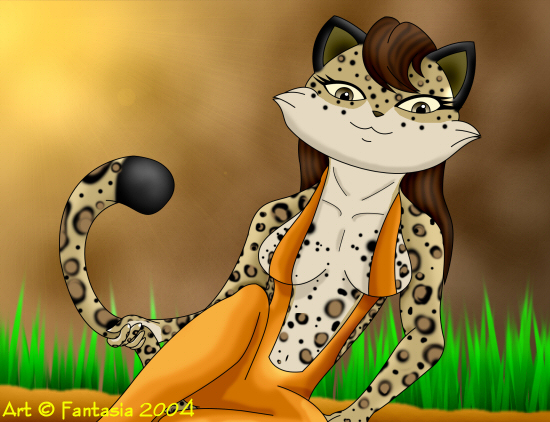 Description
This is my jaguar-spotted kitty...doesn't have a name yet. Her nickname is Sex Kitty 101. She's one of my stripper kitties. Any suggestions for names?<br />
<br />
There are a number of things that inspired me to draw this:<br />
<br />
1.)There was this person at TLKFAA who had the screenname "Sex Kitten 101"<br />
<br />
2.)I just love Bakuretsu Hunters's Chocola's suit! I thought it was uniqe.<br />
<br />
3.) I love Jaguars. It's a shame they're an endangered species.
General Info
Comments
5
Media
Unspecified
Time Taken
Reference