Jet
Jet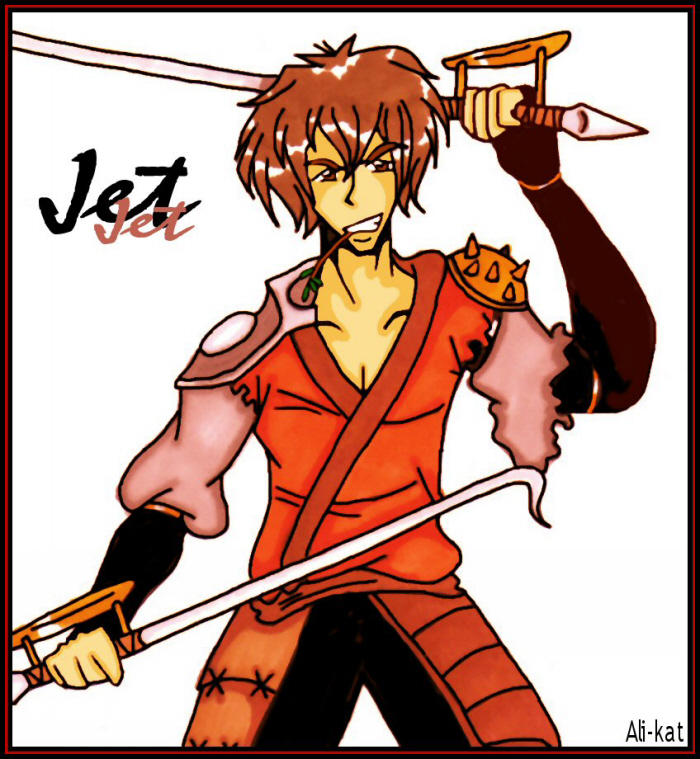 Description
I would appreciate it if you would comment before you fav!
~~~~~~~~~~~~~~~~~~

Yay! It's Jet from Avatar : The Last Airbender! I had fun drawing him, but the strangest thing happened while I was drawing him. I went to take a shower and the sketch was just GONE Like...POOF! I was so freaked out. @_@

I came back in and it was laying there, right were I left it...and I just hear my mom LAUGHING her @$$ off in the other room while I was freaking out...

I have such a kind mother... XD

Ali-

Jet (C) Avatar : The Last Airbender
~~~~~~~~~~~~~~~~~~~~~

Once again, I'd appreciate it if you commented on this before you favorite! I worked hard and I would love to hear what you guys think! But please don't bash me out or point anything out, I merely draw for fun and I don't intend on making art my career.