Color Scheme
Color Scheme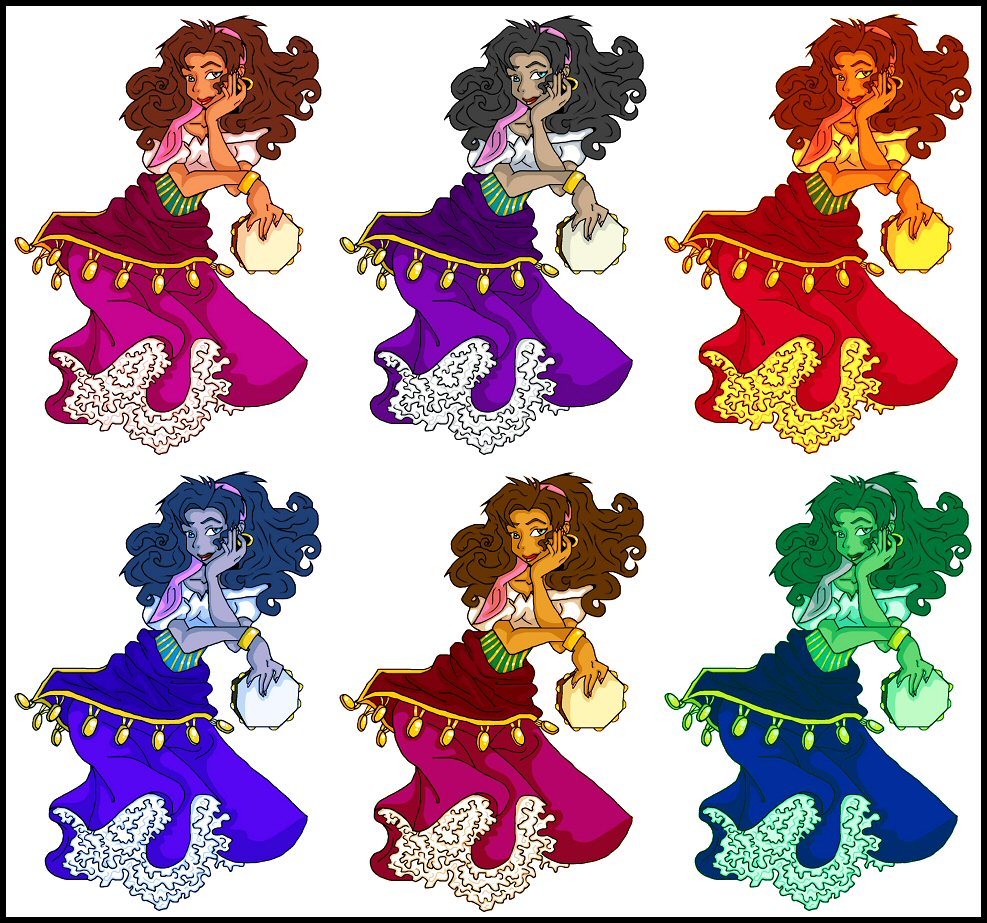 Description
I would appreciate it if you would comment before you fav! Thanks!
~~~~~~~~~~~~~~~~~~~~~

The same Esmerelda drawing, only in differnet color schemes! I wanted to post something more interesting, and I've never done one of these before!

Enjoy!

Enjoy!

Esmerelda (C) Disney
Art (C) Me
~~~~~~~~~~~~~~~~~~~~~~~~

Once again, I'd appreciate it if you commented on this before you favorite! I worked hard and I would love to hear what you guys think! But please don't bash me out or point anything out, I merely draw for fun and I don't intend on making art my career.