Antimony
Antimony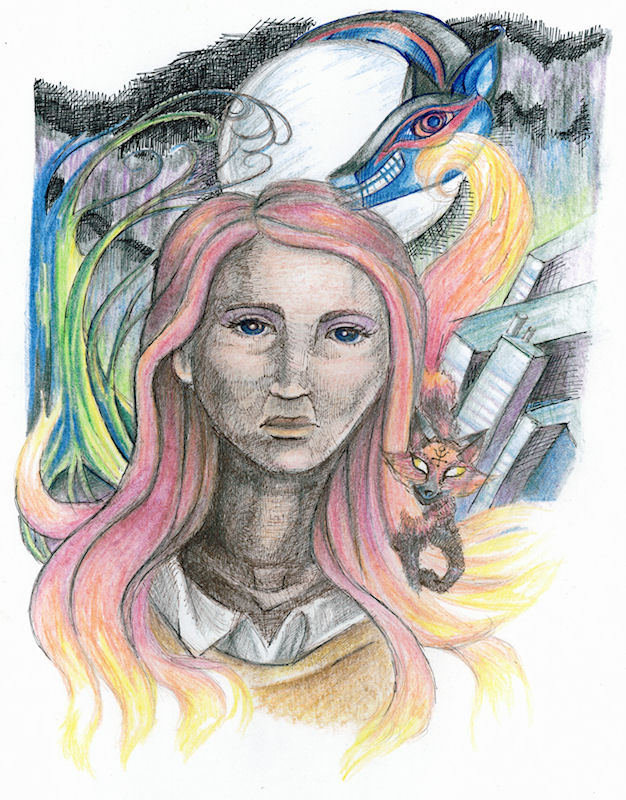 Description
Fanart for the science fantasy webcomic Gunnerkrigg Court by Tom Sidell, about an experimental boarding school (in more ways than one) which lies across the river from a forest peopled by trickster gods and other unpredictable beings. Essentially, it is the site of an uneasy truce between science and magic--and Antimony Carver, a magically-sensitive girl who becomes roomates with a tomboyish mechanical savant, is right in the middle.

Picture was entirely freehanded and thus more closely related to artist's general impressions than exact character representations.

Media were Prismacolor pens and colored pencils.
General Info
Comments
3
Media
Other drawing
Time Taken
Reference