Feels Like Hope
Feels Like Hope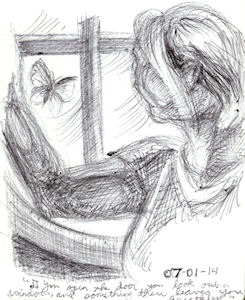 Description
Partly inspired by a song lyric.
"Hope has a way of turning its face to you,
Just when you least expect it.
You open the door, you look out the window
And something there leaves you breathless.
You say to yourself, 'It's been awhile since I felt this,
But it feels like it might be hope.'"
-Sara Groves

In other news, I'm going to try being participatory and stuff around here again. I do have a bit of bigger stuff in progress, but I just want to feed the gallery for the moment. And I miss being here.
General Info
Comments
0
Media
Ink or markers
Time Taken
Reference