The Craftsman's Stars
The Craftsman's Stars
The Craftsman's Stars
by
Firiel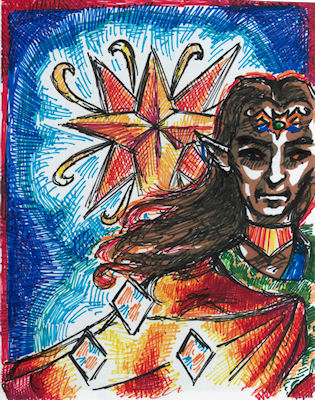 Description
Competent, not competent? I don't know. I just wanted to run up a freehand sketch of the magnificent, talented rascal and this was what happened.

Feanor - famed Elvish craftsman, infamous warrior-leader, took his kin out of Paradise and caused the first and mightiest Dark Lord's forces not a little trouble in the years thereafter. Greedy, obsessive, but darn well one of the most interesting figures in the Tolkien mythos.
Also, probably a lot prettier than I made him. :p But I think I got the attitude down.
General Info
Comments
1
Media
Ink or markers
Time Taken
Reference