Choosing a Star
Choosing a Star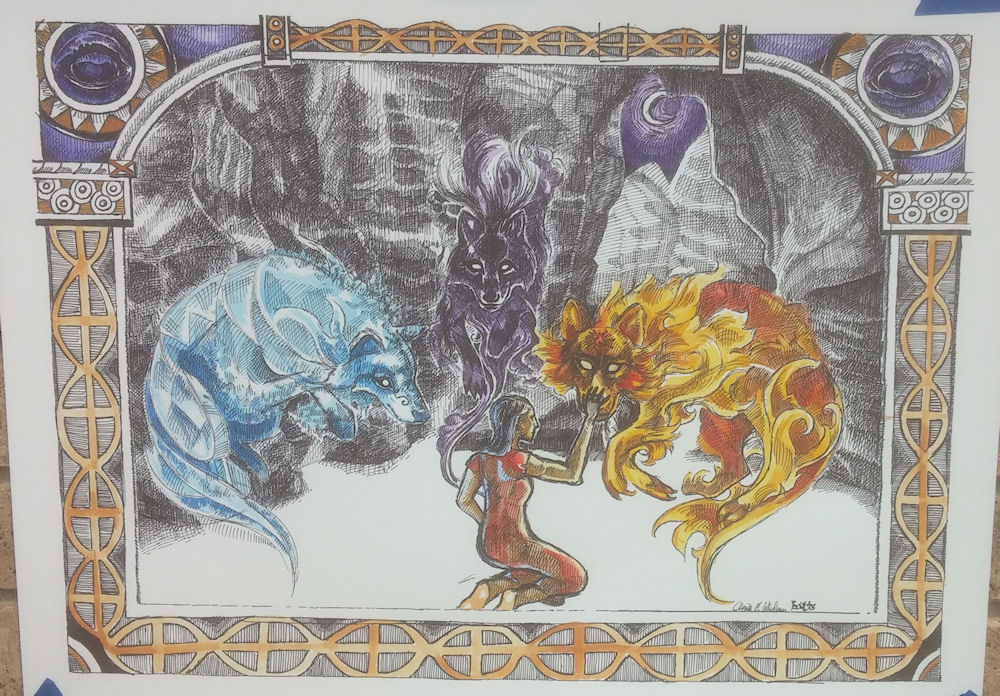 Description
Fanart for the weird, wonderful, intoxicating tangle of fairytales which is Cathrynne Valente's Orphan's Tales. More especially, fanart for the three Wolf-stars and their guest.

Sharpie and watercolor.

Ref - a mashup of Google pictures for pose-check on the wolves and for the structure of the cave walls, and a Daz model as a substitute artist-mannequin.