100 Themes - Tree
100 Themes - Tree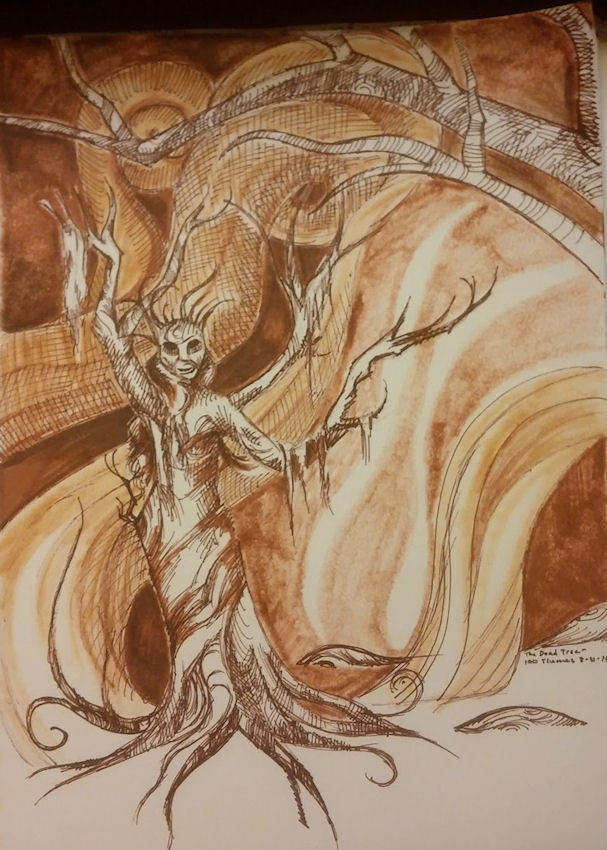 Description
"The Dead Tree"

Some trees are big and green and welcoming, and some are like ghosts - half-asleep whispering things clawing the sky and waiting to rise again,
or lonely grey bones of saplings by the roadside amid a cluster of healthier sisters. I began to draw a living tree, but as her face and limbs changed
under unexpected quirks of the pen I knew what she was. One of those small gaunt things, bare before their time, but perhaps with just enough sap
still running to keep the nymph within her alive.
General Info
Comments
3
Media
Ink or markers
Time Taken
Reference