FMA - watcher of his heart
FMA - watcher of his heart
FMA - watcher of his heart
by
Firiel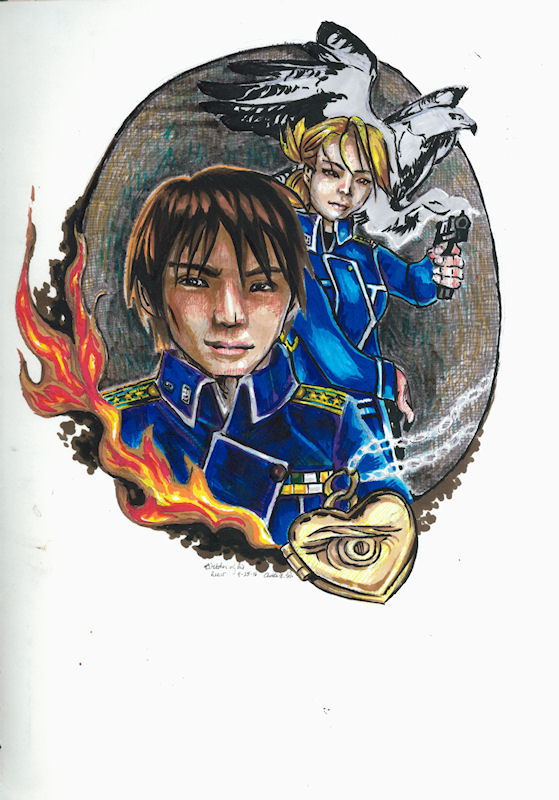 Description
Bit of (implied or symbolic) Royai for a school friend's birthday... and also because I really wanted to draw a semi-realistic portrait of these two bad***es. :p

The title, and the hawk's eye on the locket at the bottom, are because to me, the thing which makes them such an obvious pairing isn't just their history and their chemisty in battle. It's the deep, obvious trust and the shared goals - illustrated by the fact that Roy had Hawkeye promise to end him if he ever went to the dark side, so to speak. She is, in my brother's words, "the guardian of his utility function" - she's the lodestar keeping his ambition to make things right in their country on track, his worst-case scenario contingency plan against himself, and the shield on his soul. They're something a lot more intimate and more complete than just a potential couple. Whether he ever officially got with her or whether she's always the person with an eye on him, who's always got his six, they're soulmates.

Marker drawing - prismacolor illustration markers and ultrafine sharpies.
General Info
Comments
4
Media
Ink or markers
Time Taken
Reference