sunset on the fen
sunset on the fen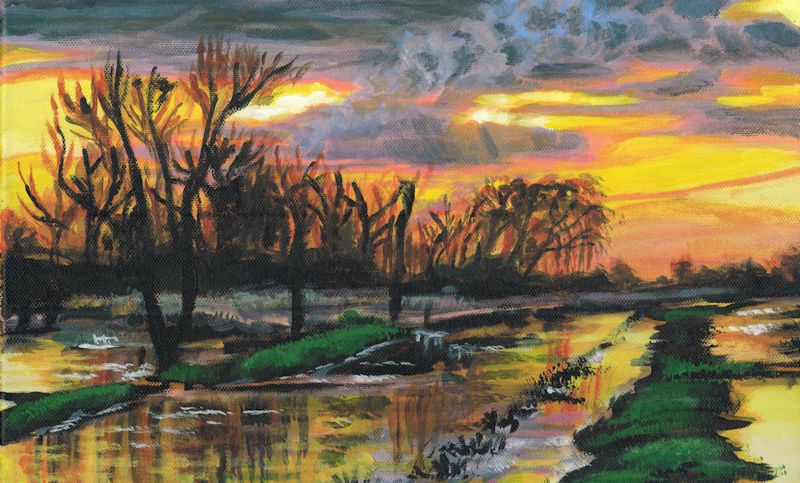 Description
Referenced from a photo of Wicken Fen, Cambridgeshire, England - I was assigned a landscape painting, wanted to do a sunset over wetland, and chose the fen because it's near where a friend used to live.

I couldn't quite fit it onto my scanner so I guess this is a preview and I can upload the proper version later?
Trees aren't my best but I'm still mostly pleased.