Elizabeth the Hedgehog
Elizabeth the Hedgehog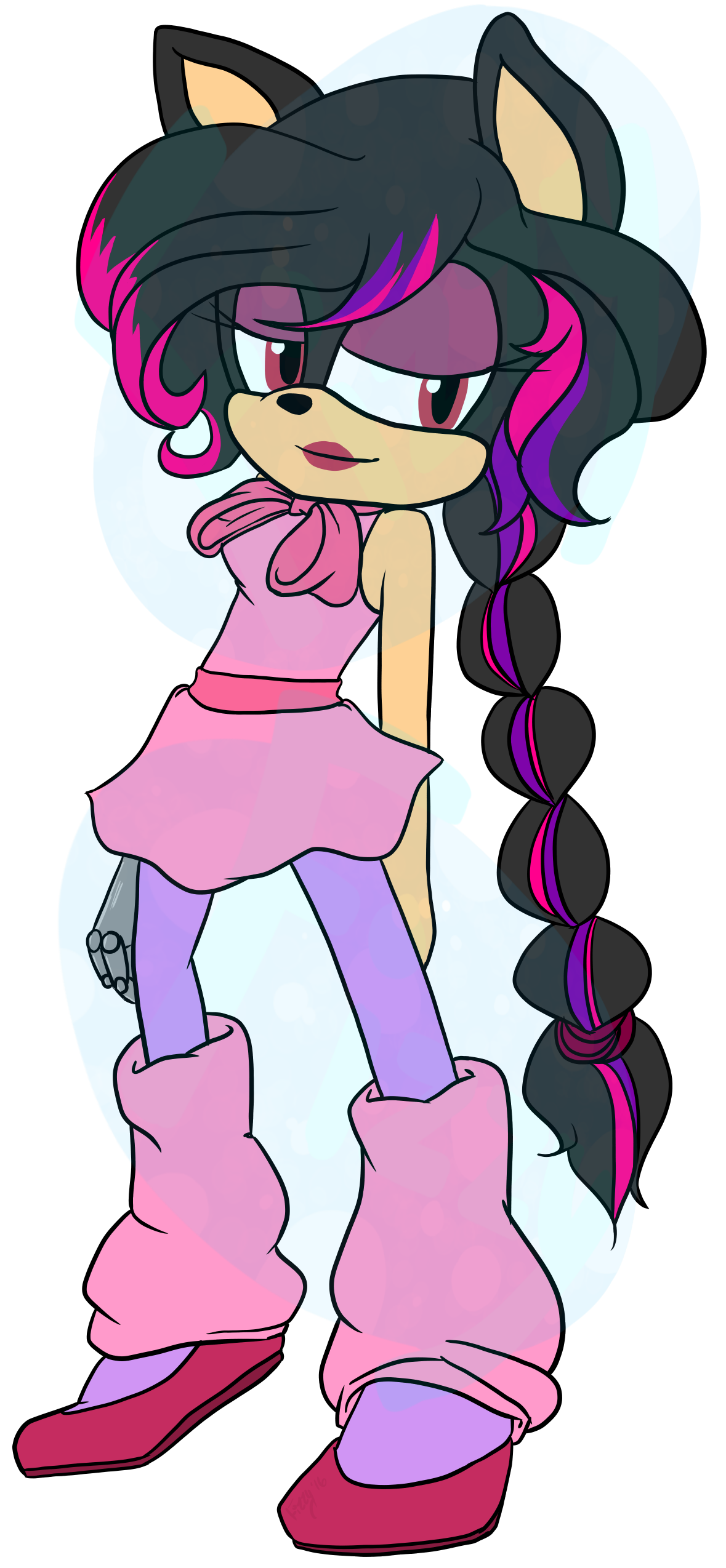 Description
My Sonic Oc Elizabeth the Hedgehog. Shes got a robotic arm and a lovely girl friend.
I plan on giving her a proper background story soon
(Sort of finished bio for Lizzy...)
Name: Elizabeth Hartford
Gender: Female
Species: Hedgehog
Age: 25
Eye Color: Maroon
Height: 3'3
Occupation: Mechanic and part time waitress
Ability type: Power
Likes: Mel her girlfriend, strawberry shortcake, cuddly cute rabbits, and chocolate cake
Dislikes: Anything that gets in the way of her and her work or Girlfriend, spiders, annoying customers, and jerks who think she can't work as a mechanic
Sexuality: Pansexual with Homosexual tendencies
Flaws:  
Elizabeth is near-sighted, but she refuses to wear her glasses due to her working with anything mechanical and she fears she'll break them.
Shes incredibly soft spoken. Even when shes angry its hard to hear her.
If she doesn't have her mechanical prostetic on she can't do a whole lot.
Shes super slow and easy to hit