Hitsugaya's angry.. oOoOoOo...
Hitsugaya's angry.. oOoOoOo...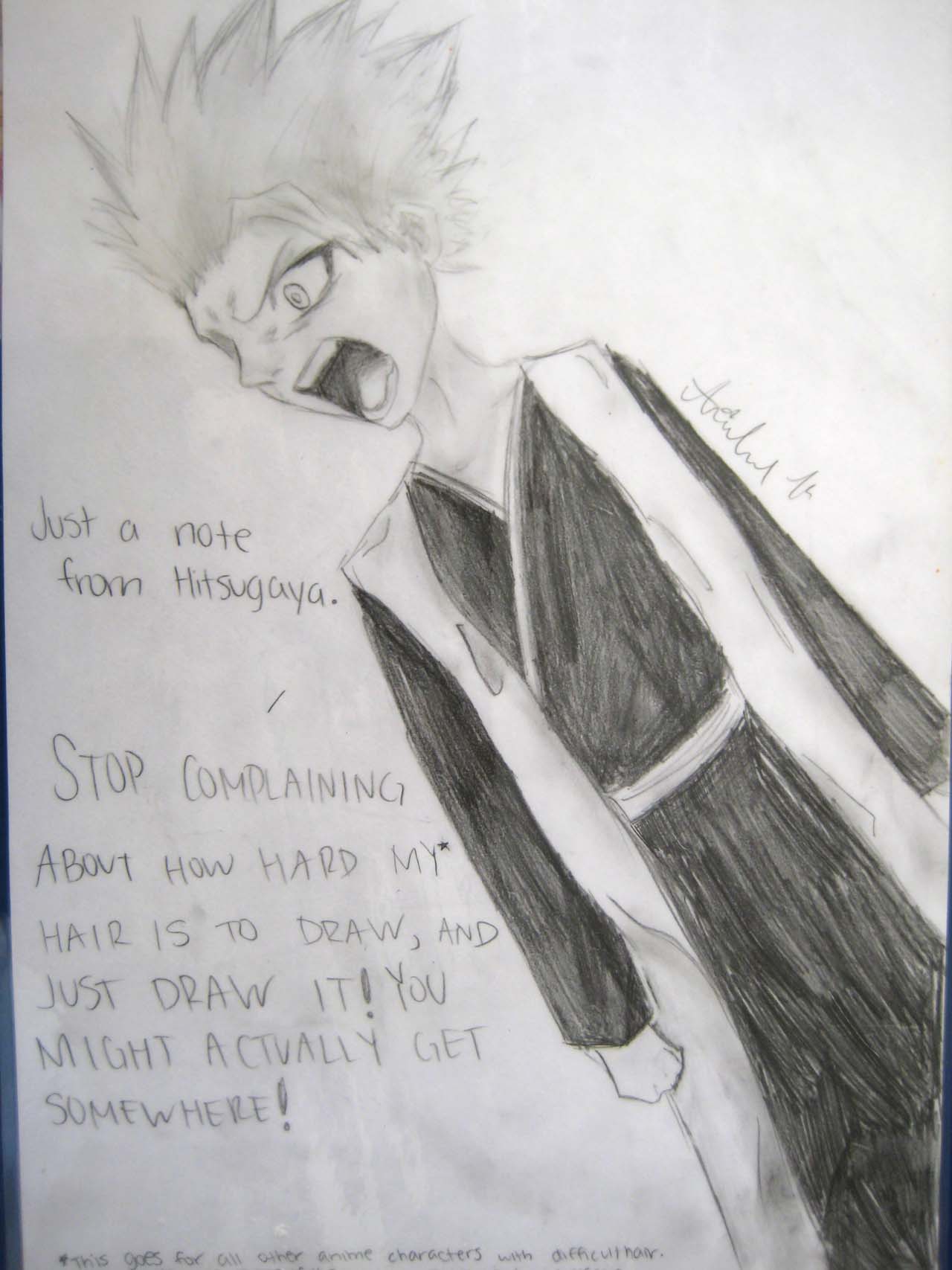 Description
There is a story behind this, and don't even attempt to read the text, I'll just put it here.


Text: Just a note from Hitsugaya:

STOP COMPLAINING HOW HARD MY* HAIR IS TO DRAW AND JUST DRAW IT! You might actually get somewhere!

*This goes for all other characters with hard to draw hair, unfortunately, Hitsugaya is one of them.

Hitsugaya: Whaddyusay?



Yes. So this is like the first pic of Toshi I did.


But I couldn't get his hair right, so I kept complaining while I was drawing it. Of course we all know I was talking to myself. So after throwing away the 4th page, I took out a new one and was going to scribble it really fast to let off steam. And I did and it turned out.... not my best..... but not as bad as the others.

love,plzz.

-Aneh
General Info
Comments
2
Media
Graphite pencil
Time Taken
5 minutes.
Reference