Armada
Armada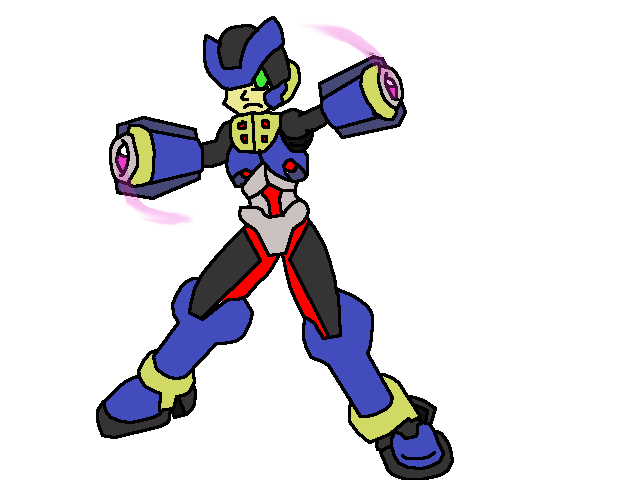 Description
Name: Armada

Looks: 18

Real Age: 30

Weapons: Two A-cannons

Attacks:

~Buster shot: Shoots a non charged plasma bullet

~Mid Buster Shot: Shoots a medium charged plasma bullet

~Charge shot: Shoots a fully charged plasma bullet

~Double charged shot: Shoots both arm cannons fully charged, can be replicated with the Buster and Mid Buster shot.

~Spread shot: When both are shot at the same time, the fully charged shots will combine and split going in four directions.

Giga Attack:

~Final Destiny: Armada summons Copy Zero and Armada combines his cannons, shooting a giant laser while Copy Zero jumps up and slams an overly charged saber into the ground taking up the whole screen. Takes up all of Armada's and Copy Zeroes energy and is only used as a last resort.