White tiger and cubs: for Silver Flame
White tiger and cubs: for Silver Flame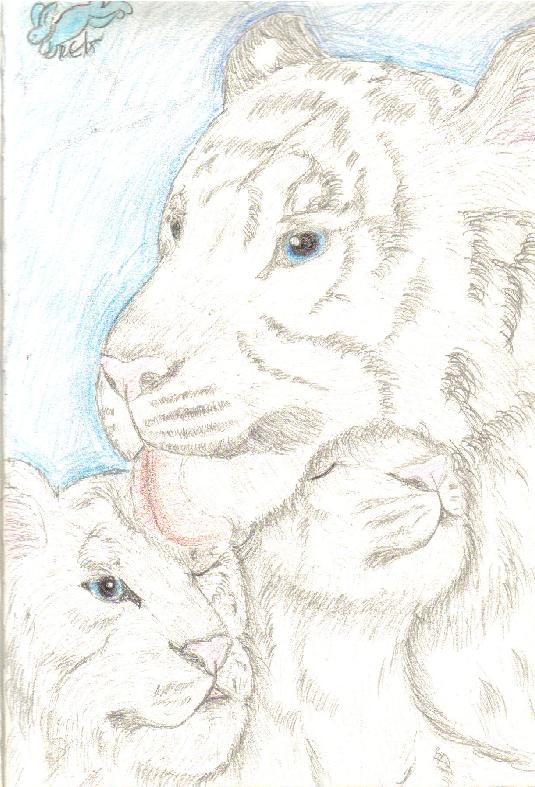 Description
Okay... this is for Sliver Flame! the mother is called Sasarika and the cubs Eshika ( left) and Emirah ( right)... i have a nasty feeling that this is a bit out of perportion when i re-sized it...*sigh* and the damn scanner messed the colours up. the background is BLUE and the tigers noses are PINK and so is the tounge. and the shading is gone! it looks alot better in real life!
anyway i hope this cheers you up! i hope you get a nice new hamster, im sorry about Bakura. thanks for being my friend and being a nice person! enjoy!
ps i do request and art trades! woot!