FB'S cubby's emotions
FB'S cubby's emotions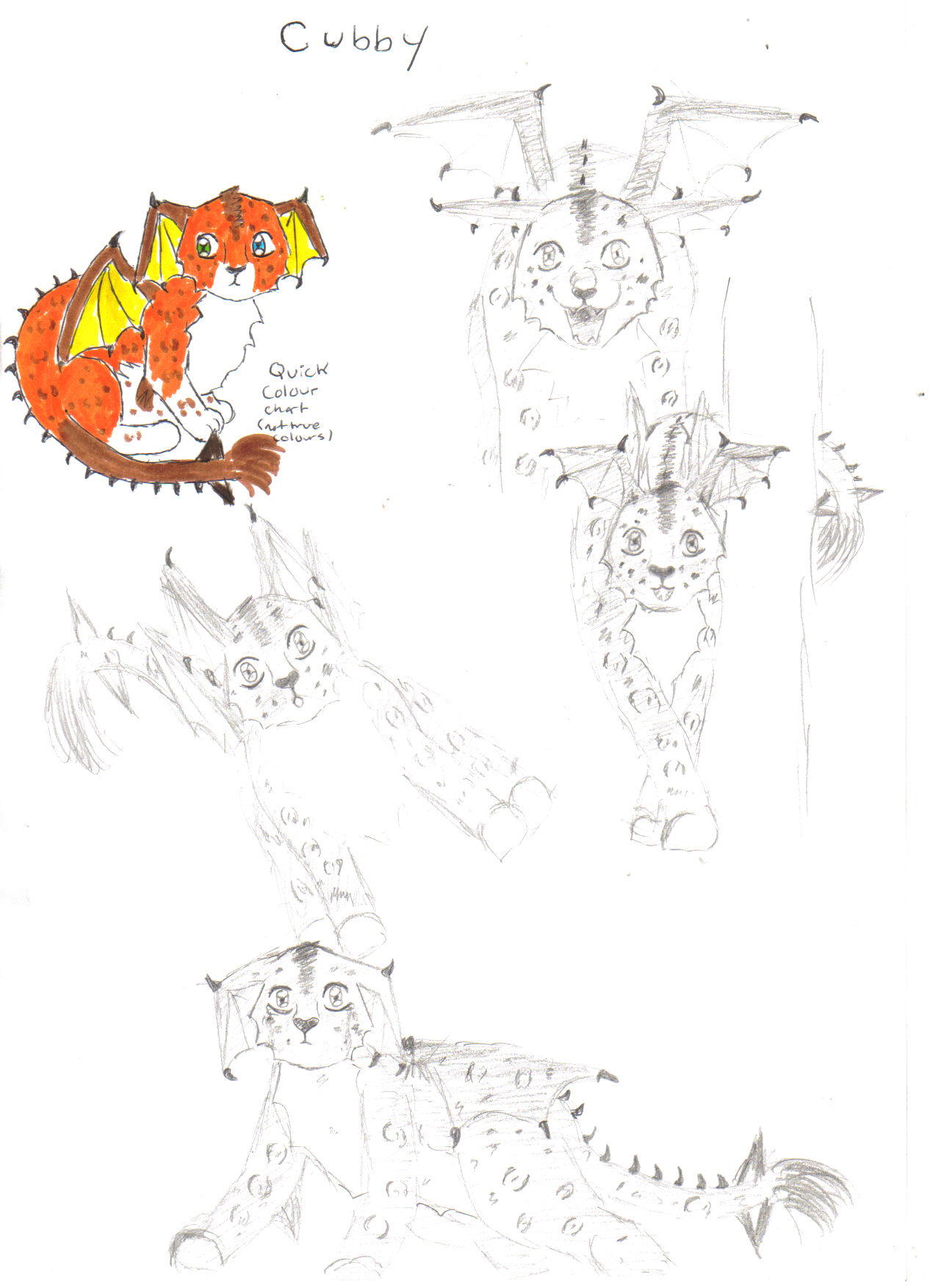 Description
this is my cubby the dragon lion cub. hes cute but i wanted to show his different emotions. the top coloured one is my quick colour chart. its not his true colours but something i can look at quick to get the idea of where the colours stop and starts.<br />
his emotions from top left are sad (told off) defencive, shocked, happy (playing) and sad.<br />
i love him! he he do they look like him sliver flame? i know you love cubby!<br />
enjoy!