Me as an african animal
Me as an african animal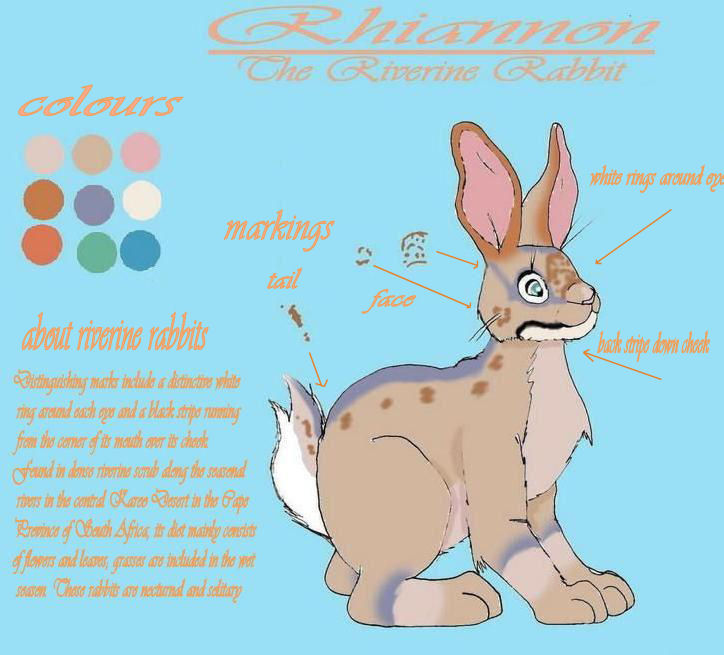 Description
on the lion king fan art site everyone as afurry representation of themsleves, usually a lion/lioness. i tried and tried to make a lioness, but it didnt suit me. so i went for the african Riverine rabbit! dont believe me that they are african? here is a link about them!
http://www.karoohoogland.co.za/fraserburgpages/riverine_rabbit.htm
i really like her! and yes thats my name! LOL!