Gold Lion
Gold Lion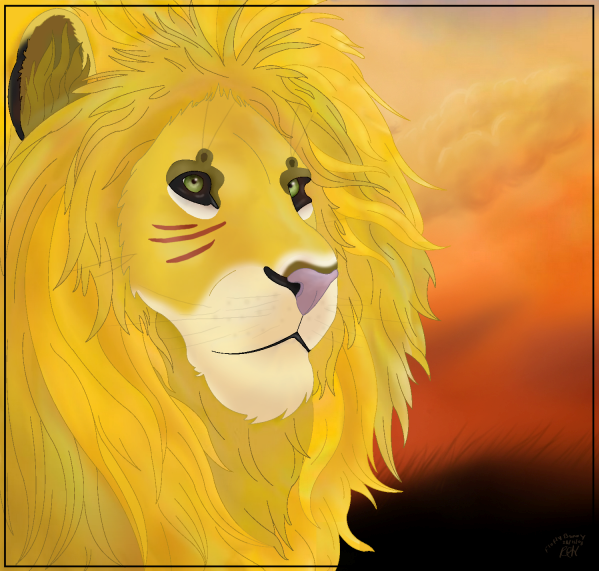 Description
Updated version of a (very) old pic.
http://www.fanart-central.net/pic-388985.html
Character was designed for my by Deadlock :3
He's going to be a Crystal Beast (like Gabriel) and have 2 forms, one human, one lion. He's the king of Big Cats (small cats have a Queen) oh and he has 4 brothers (3 alive 1 dead) who are also golden but not felines (one snake, one dragon and one wolf)
He needs a name D: Any ideas?