Bioluminescence
Bioluminescence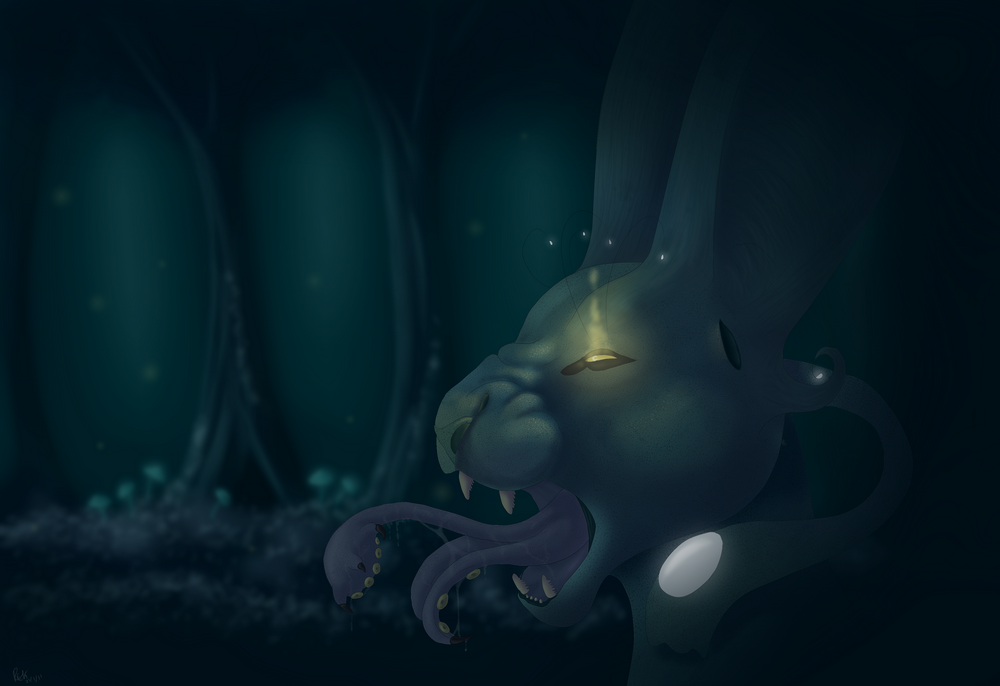 Description
Painted picture of these.. kitty things? (they have yet to have a name xD)
No textures used (I drew all of those dots on its face/neck by hand x-x')
Music used:
http://www.youtube.com/watch?v=S_1PssU1a9U
Ghost in the Shell: Innocence - Opening (sounds pretty close to what I feel the planet might sound like)
----------------------------
About the Planet
The Planet they live on only has 10* different species of creatures all as deadly as the last. Their world is one of contant fighting and surival, where even a minutes dropping of your guard will get you killed.
Almost all the creatures on the planet 'sing' by means of communication, filling the sky with an eerie song.
*may change in time, though its not going to be much more than that
About the... Kitty?
These Alien cats are the second most powerfull preditor (outmatched only by the humaniods)
They hardly ever open their eyes except before they strike their prey. They have only a small slit for ears however huge ear-like horns chanel the sounds to the slit.
The Cats have 2 sets of nostrils; one set can be used to track prey while the other concentrates on breathing.
The tongue is used to catch and kill prey. The cat will fire its main tongue at the prey, where its suckers will stick and the claws will dig in. Then its stabs the prey with its side tongues. Depending on the size of the prey it will them inject a poison or rap the prey with its tongue and eat it alive.
About the glowies (in the bg)
Glowing creaturse are often seen floating in the air on this planet. They are small creatures that wait in the air for things to die. Once a creature has finished its kill they decend onto the body where they feed for days. Eventually they float back up, leaving no trace of the kill.
In places where there is little food they have been known to swarm and kill other creature, slowly eating them alive.