The Spoilt Pet
The Spoilt Pet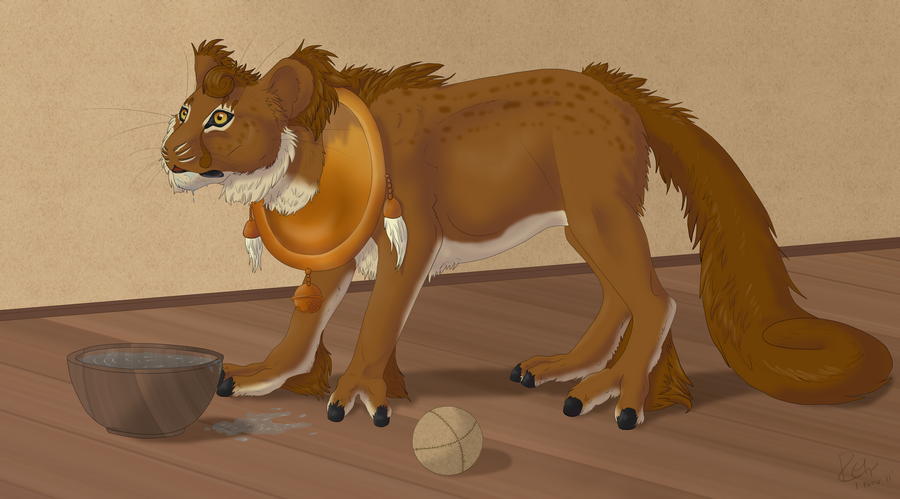 Description
Tafu are among some of the most iconic creatures of the Twin Planets. They represent loyalty and compassion. They are affectionate creatures and popular with children. Most commonly seen in the Imperial City (home of the Boar Emperoress) as the Light temple is based there.

Tafu are kept only by Monks and Nuns of the Order of Light and are often seen following their masters everywhere. They love to dig and are sometimes trained to dig small holes ready for tree planting.

They are about the size of a small cat but can vary in size depending on the breed.

Tafu eat almost anything from fish to vegetables to meat. They are picky eaters however and will be fussy with what they eat. Different Tafu will eat different things. If a Tafu does not eat the food it wants it will refuse to eat.

While it is true that most Monks and Nuns refuse wealth and accept free goodies whenever they can get them; this has mostly been due to them spending all their money on their pet Tafu. Tafu are also seen as rather spoilt creatures, though lovable, due to this.
General Info
Comments
10
Media
Digital drawing or painting
Time Taken
Reference