Celestia
Celestia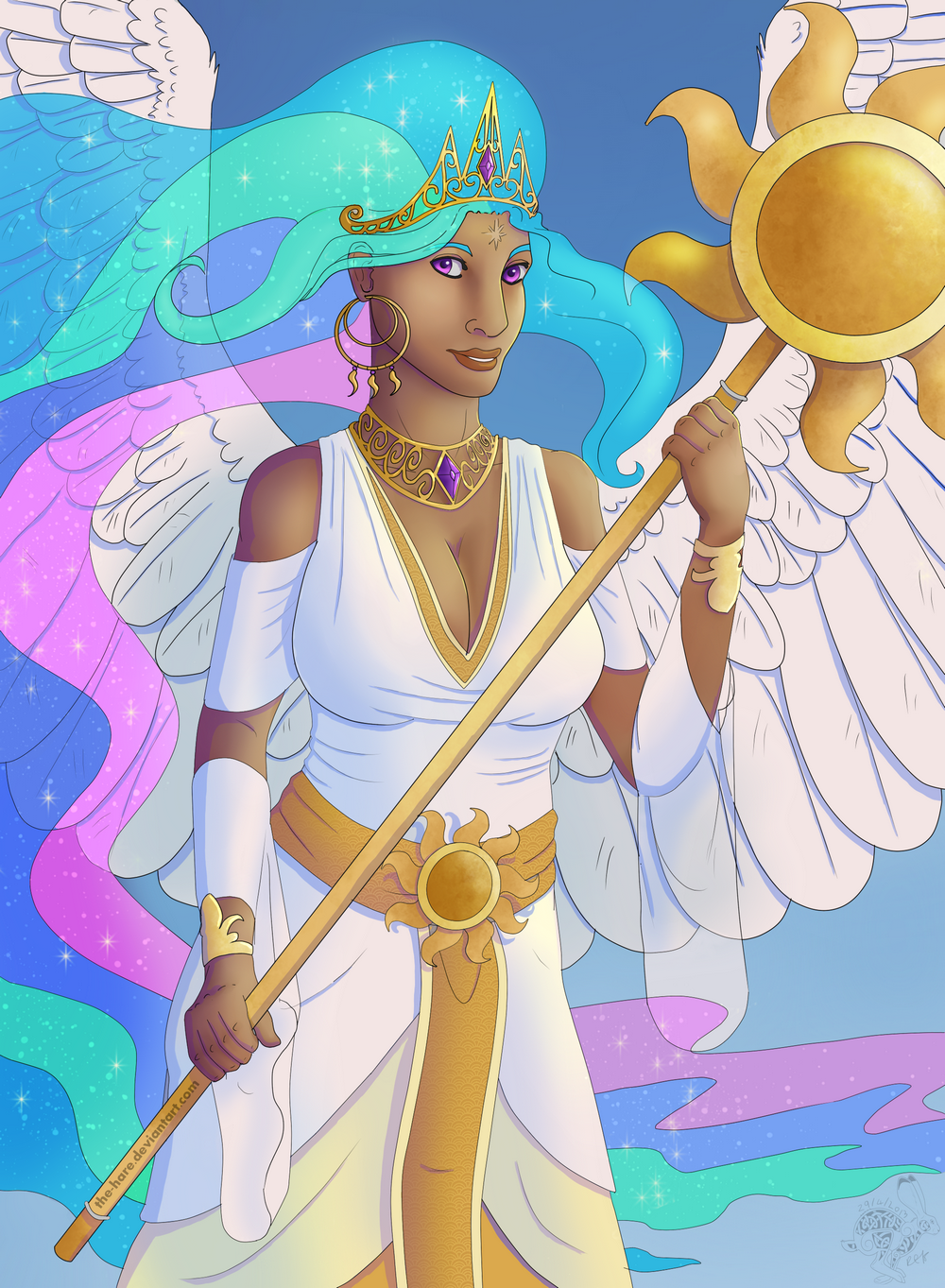 Description
A humanisation of my favourite pony Princess Celestia :3 (For you non pony peoples:
http://4.bp.blogspot.com/-ppEugkOBlko/UGJYd8tmQVI/AAAAAAAAAQs/04uYz4eDPyE/s1600/50277.png
)
Celestia is busty in my mind because she's basicly a Sun Goddess. Sun brings life and food so she's aaaalmost a fertility Goddess. Dark skin because she's in the Sun all the time :3 She looks Indian because well...IDK she just came out like that haha xD
I listened to Celestia's Ballad 1000X times to get the design matching her voice ;o;
I'll most likely do Luna at some point... Maybe Twilight. I'm not sure on Cadence because, I don't really like her colour scheme :X That yellow really throws me off.