Lira
Lira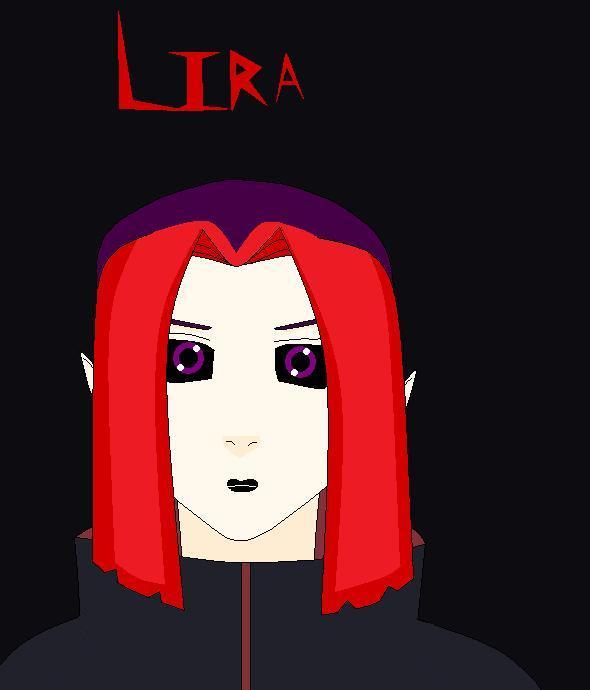 Description
First Name: Lira

Last Name: Unknown

Age: Unknown

Village: Unknown

Quote: "Love is for the weak."

Who she secretly admires: Sasori

Background: Not much is known about Lira except that she has the power of telepathy. Her jutsu's involve the use of psychic abilities. She's very powerful and is not someone you'd want to fight. She's in love with Sasori.... Even though she won't admit it.
General Info
Comments
2
Media
MS Paint
Time Taken
Reference