Darian
Darian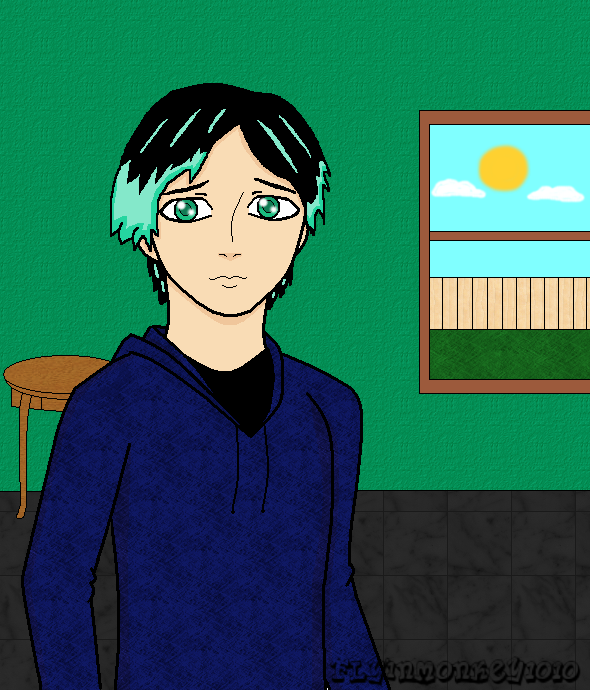 Description
I wasn't sure where to put him. I created him in the sims (originally in The Sims 2: Pets for the PS2 and every Sims game I played since then) but the inspiration for him came from a character I planned to draw a while ago and never did. Also, he has a twin sister that I'll draw as well... Eventually. Once again I'm sorry the background is so crappy!

Anyway, here's some info about him:

Age: 19

Personality: Brave, intelligent (well, he's got street smarts), kind, overprotective (he means well), and he actually likes to cook (AND HE'S GOOD AT IT!!!!)

Background:

Darian and his twin sister Dim grew up as orphans. They never stayed in one place very long and no one ever did adopt them. They eventually had to fend for themselves and spent most of their time on the streets until they both earned enough money from various odd jobs to rent an apartment. They don't like to be asked about their parents because it brings back painful memories. Darian became very overprotective of Dim after their mother died. He doesn't want to lose her because she's all he has left. As for their father, no one knows his whereabouts.