Kyohei Takano
Kyohei Takano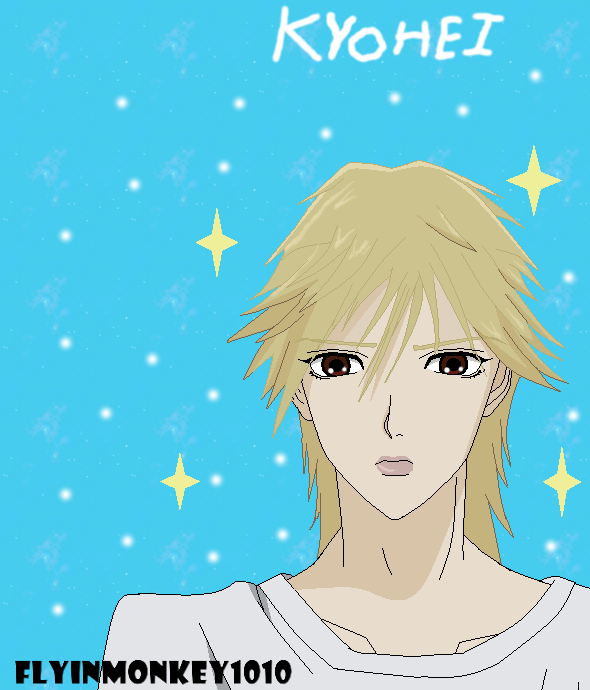 Description
Been meaning to draw more fanart for this show for a while. I didn't know the drawing was so small until I got halfway through. By then I was like "Nope, I'm not starting over now!" His hair gave me the blues, but I'm pretty satisfied with it. I tried to make him look "radiant", which is why he's surrounded with sparkles. XD

Kyohei: Created By Tomoko Hayakawa


The reference I used was from the 5th episode at about the 6:49 mark.