Eliza Graves
Eliza Graves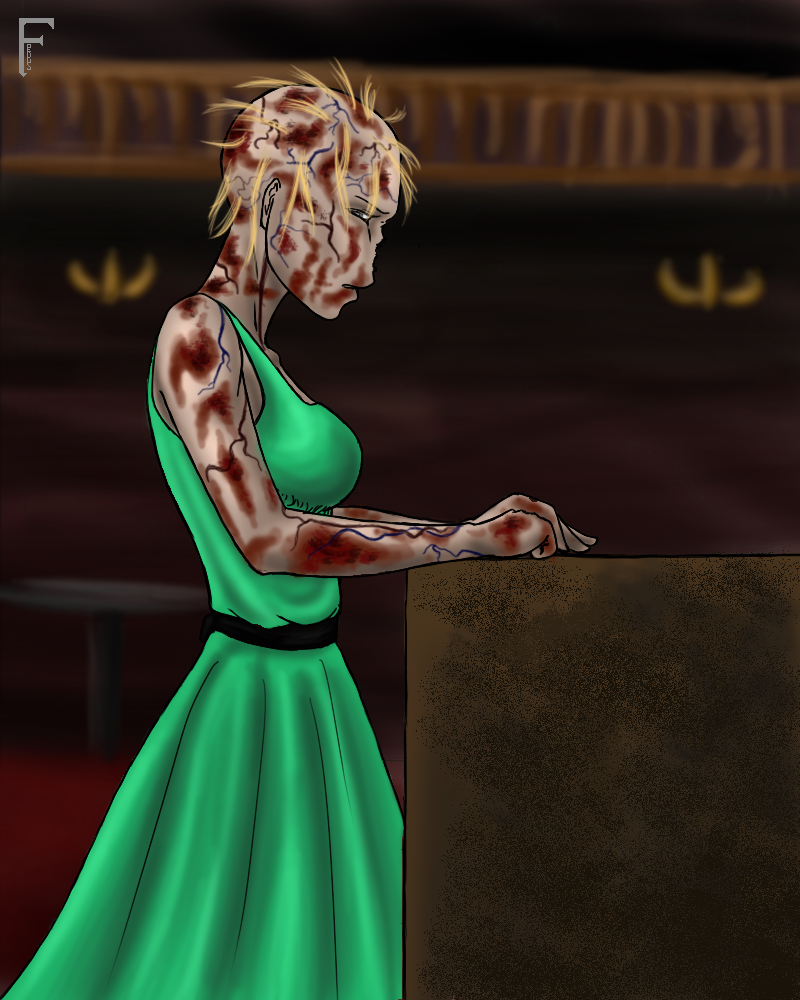 Description
Name: Eliza Graves

Age: Unknown/N-A

Gender: Female

Race: Ghoul

About:

Eliza Graves, during the Pre-War times of the Fallout continuity, was once a pin-up model, and a relatively well known one. Found in many magazines and spreads, she was also rumored to be the model for the Rita's Cafe advertisement in the Mojave. During the war, she was very outspoken about her views of the conflict, constantly explaining that she doubted either country would go to such an extreme as Nuclear weaponry. She was offered countless times fashionista rooms in vaults, for hopes that Vault-Tec would at least be able to have a few 'well-known' names in their catacombs. However, she openly refused each one.

When the war finally came to that final event, she and her only daughter (rumored to have been fathered by Mr. House, but they were neither confirmed or denied), tried their best to shield themselves from the blasts, though she was turned horrifically into a ghoul, and watched her beloved Ana melt away into the walls, leaving only a silhouette of ash in her wake.

She constantly is rideculed and laughed at, thought to be lying about what she used to be, though she caught the eye of Chiano Omerta. Surprised by his advances, she at first refused him, fearful that it was going to turn out to be another sick trick. It was only when he continued his advances that she decided to allow him closer to her. She had fallen in love with him, though the status of his family, and their otherwise strict and disturbing views on family lineage did not allow them to openly pursue their relationship. They had gotten married in secret, though they were found out when a few jealous women came across Chiano's best man's journal, which detailed the wedding. They reported it to his father, and she was slaughtered in front of the man, and his face was mutilated.