Sasuke Collab
Sasuke Collab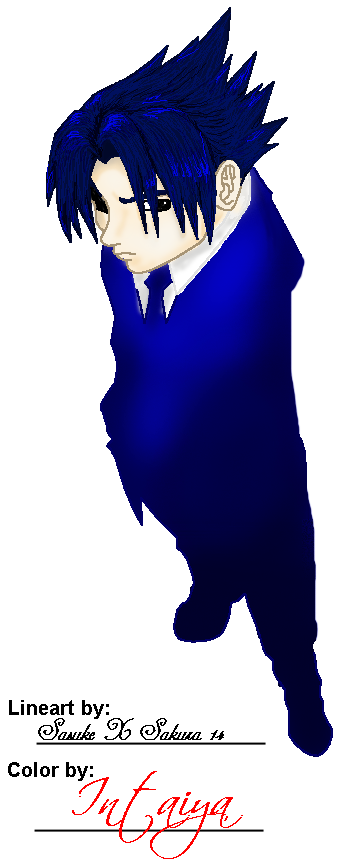 Description
this is a collab I did with Sasuke x Sakura 14 from fanfiction.net this is sasuke, I believe, from her story "Kiss & Tell" in that story Sasuke is a huge Corporate tycoon who falls in love with a "birthday present" (sakura was a prostitute) that Naruto bought him. this is the actual description for the story:
"Naruto wants to get Sasuke the perfect birthday present, so his perverted little mind comes up with buying him a prostitute and that's exactly what he does! Her name, Sakura Haruno a vixen known to all men" if you want to read the story or check out what else she has go to:
http://www.fanfiction.net/u/1103461/
WARNING!
: some of her stories have heavy lemon(sexual content) read at your own discretion
anyway this is only 1 of 4 the original pic had all 4 characters together(Sasuke, Lee, Naruto, & Neji) so after all of them is done I'll upload the whole thing pieced together
General Info
Comments
16
Media
Digital drawing or painting
Time Taken
1 hr 30 mins
Reference
none