Cantible and the Crystal mark 5
Cantible and the Crystal mark 5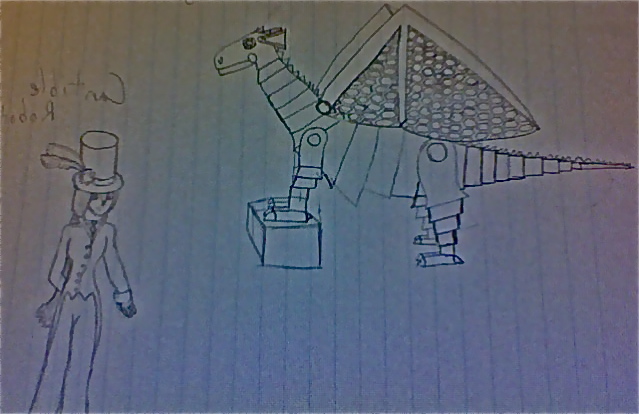 Description
Cantible and Crystal Mark 5 are two of my newer OCs. They don't appear in any roleplays(Yet) but they usually serve as a foil to my other OCs, Aria and Fugue.

Cantible is Eggman's niece, although she prefers to leave that unknown. She shares his use of robots, Crystal being the latest in a long line of robots. Her specialty is animal based and cybernetics. She never claims to be 'evil' and if she is called that or a similar term, she will insist that she is 'Chaotic Neutral'. Cantible is amoral, choosing to do things only if they add to the chaos of a situation or if they advance science.

Crystal Mark 5 is Cantible's constant companion. She serves as Cantible's offense and defense, and is also Cantible's personal supercomputer.

Cantible and Crystal's main objective usually has something to do with robots, artificial chaos emeralds, and causing as much chaos as they possibly can.
General Info
Comments
7
Media
Graphite pencil
Time Taken
Um… done over the space of a school day.
Reference
My BRAIN!!