ah ha!
ah ha!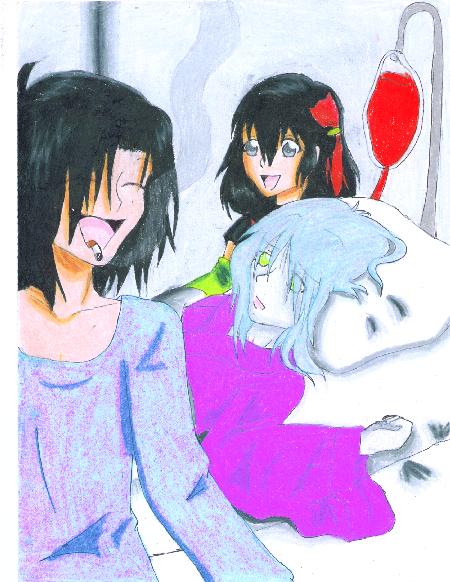 Description
this is a scene from Hige and my new dojinshi(or our first), Karera No Ai(their love). This IS in a hospital, i may say but it's probably the worst hospital ever cuz they let Kaworu(closest to the left) smoke. Kinou(in the bed and very pale) is sorta like 'okay???' and Kokoro(girl) is happy. like she usually is but...well there are times that can stop her.<br />
Kaworu's shirt is supose to be blue but yet again, Hige's scanner took it wrong. <br />
Oh, If you see this and read my comment, PLEASE! Go to higes_wolf's section and read Karera No Ai.
General Info
Comments
1
Media
Unspecified
Time Taken
Reference