Courage the Glaceon
Courage the Glaceon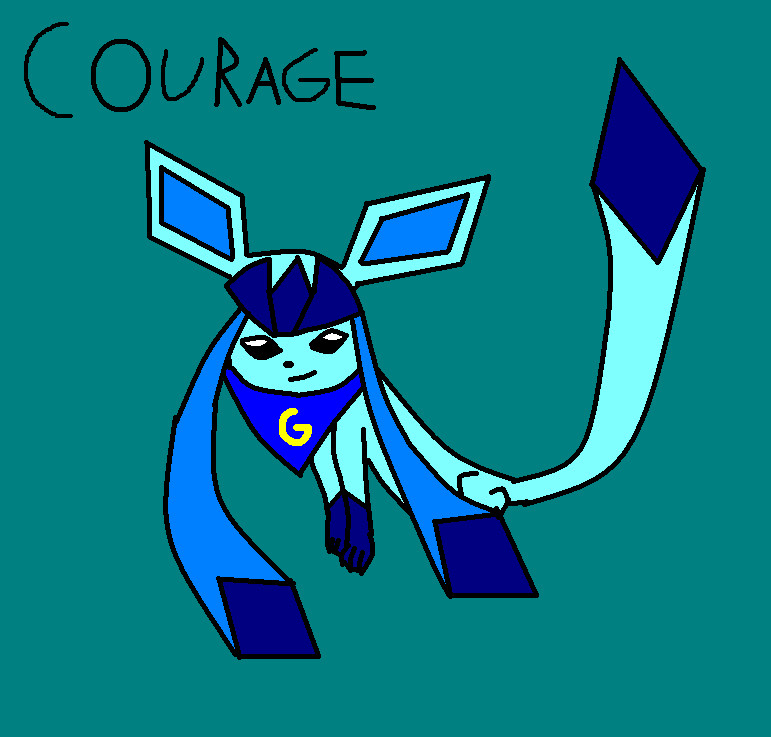 Description
This is my Glaceon named Courage.

This Glaceon was named after the cartoon character Courage the Cowardly dog,although Courage is a bit scared when battling he always bravens up to fight for his trainer,Courage has a fear of the Pokemon Gyarados which would explain why at one point when Courage battled a trainer with Gyarados he fleed from battle,but Courage is never afraid to fight,ThunderBolt always takes Courage's place in battle when battling Gyarados,Courage always knows if something bad is going to happen plus when Courage was an Eevee he was really frightened and scared but Delilah (me) had comforted him with her love of Pokemon and Courage wasnt afraid anymore and was willing to battle any opponet no matter what,except for the Pokemon Gyarados.

Note:this story isnt real this story is supposed to be how my OC character Delilah met her Glaceon Courage,he was an Eevee when they first met so this story is not real.
General Info
Comments
0
Media
Unspecified
Time Taken
5 minutes
Reference
Pokemon