Pocahontas: Meeko
Pocahontas: Meeko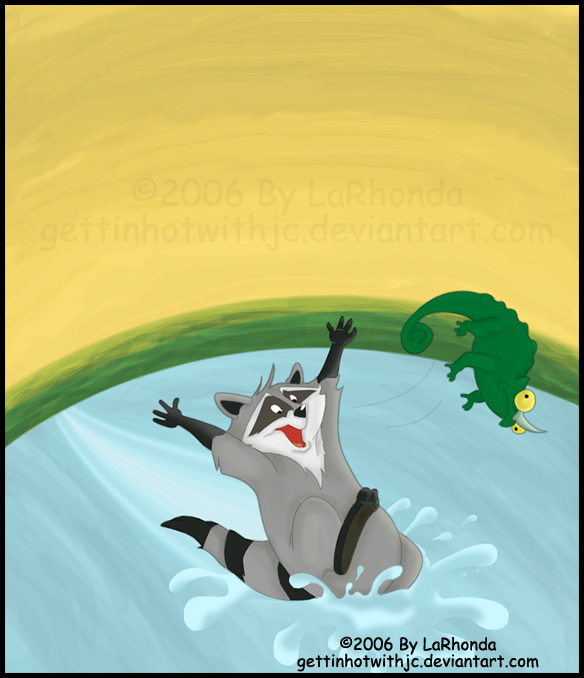 Description
Yay it's Meeko from Pocahontas.
My little cousin came over a couple days ago with this cute little pop up book. It was about Meeko, so I saw this picture and just I wanted to draw it. But added my own touch to it. The original picture was just of him jumping in the water.
Drawn in pencil, line art and coloring done by mouse in Photoshop.
EDIT:
Oh yeah. You get a cookie if you can guess what Disney movie I got the horned lizard thing from. :)