Scarab the Predator
Scarab the Predator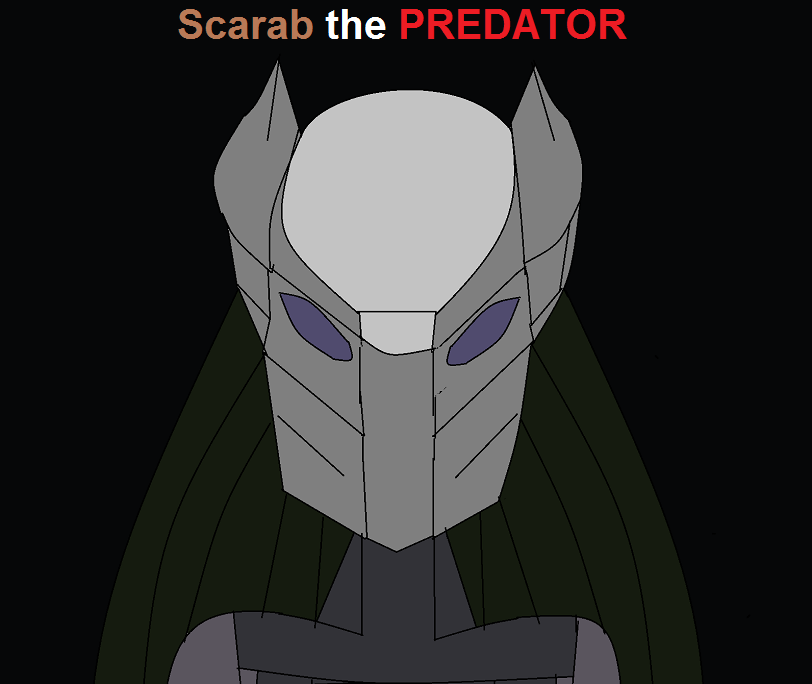 Description
So i decided to experiment with Drawing a Predator.

Drawing the Human or Humanoid form has never really been my Forte, But since i've done AVP works before and have featured Predator OCs, I thought i should show a representation of one of my OCs.

The Bio Mask was kind of a Pain to draw, because the masks have these interesting designs.
But obviously interesting doesn't always mean it will be easy to draw.

And Drawing Hair has never been my Forte either, although it kind of helped when Predators seem to have.. for a lack of better words: Dreadlock-Like "Hair"... or Whatever you want to call it.

--

So this is Scarab, a Female Predator that has been featured in my past AVP Stories, and is part of a fairly sized clan.
This Clan in Question i had given the name 'Metal Blade', because i thought it sounded Predator Like.
Although I could certainly be wrong on the Assumption.

In my AVP Universe, Scarab is the Second Highest Ranking member of her Clan, with the Highest Ranking member being a Male Predator named Thorn.

Honestly, I'm not sure how Official the given names would be, since the Yautja/Predators are Aliens, and their naming (especially based on their Language) may certainly be complicated.

But Obviously We can only give them certain nicknames, in a sense, Right?

--

Hope you like it. :)

-

Scarab the Predator, (C): Myself.
Predator/Yautja, (C): Respective Owner(s).
General Info
Comments
0
Media
MS Paint
Time Taken
3.5 Hours
Reference