Aliens: Azure
Aliens: Azure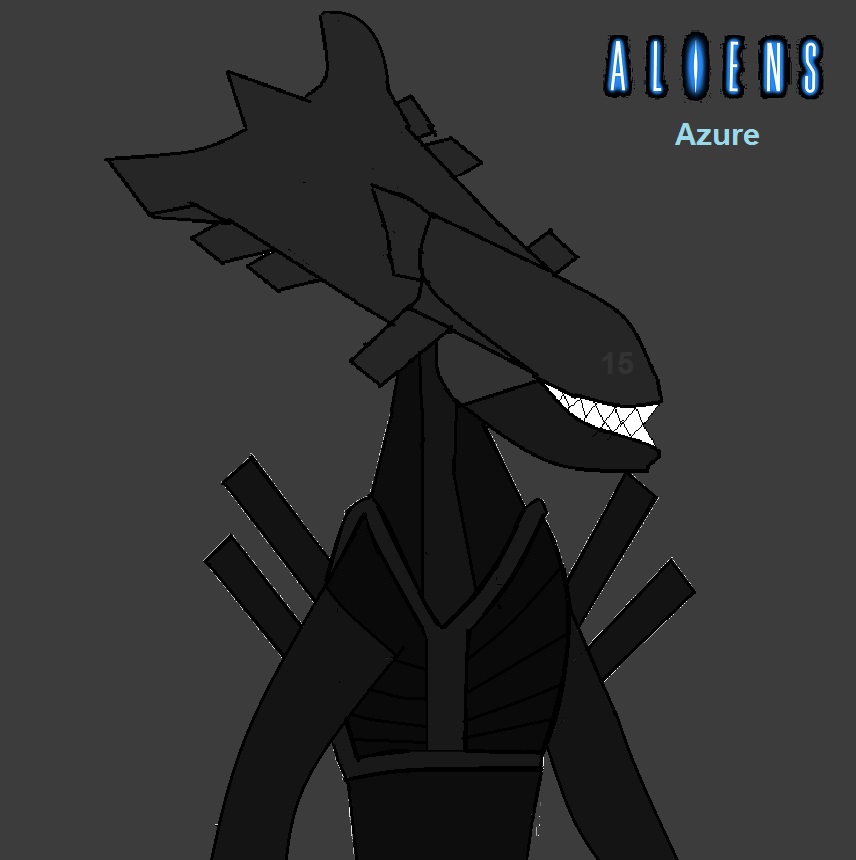 Description
Today i present you with Azure.
She is the Daughter of my Xenomorph Queen OC: Xenia.

From the hive in which she was born, she would originate as a Praetorian, which is how you see her here.
I know for a fact that, in my stories, she has at least two brothers.
I wanna say she has other siblings but I don't often feature them or have yet given THEM names.
Her Brothers do have names though.

At some point in her life, she and her hive would have unexpected encounters with members of Another Hive.
It would surprise Azure and her Family to know that a Second Hive had been Established on the same planet.
Which, In my stories, is a Fanfictional planet dubbed: LV-261.

The Two Hives would end up Mingling with each other, and the Xenos from each hive would create new friends.

Azure's Mother, Xenia, would befriend the Queen of that Hive: Solara.

But then came an interesting part to this whole experience.

Azure would later take a liking to the Oldest Xeno of this Second Hive, Solara's Son: Ghost.
At their time of Meeting, Ghost was a Warrior.

Additionally, One of her Brothers: a Warrior named Artemis, had come to befriend Ghost.

So the two hives really came to enjoy each other's presence.

--

Something that Ghost and Azure would have in common from the very beginning is:

You will note that Azure has the number '15' on her head.
This denotes that she, like Ghost, had a stint in Weyland-Yutani Captivity.
Just like quite a few Xenos in my Alien/AVP Fanfictional Universe.

Azure, on the other hand, was born by the end of the year 2192, so she is a little older than Ghost is.
And like Ghost, she had to deal with Frederic Weyland, the Weyland currently active at the time.

Later in life, Azure would become Ghost's Love Interest and the two Xenos would start spending more time together.

--

And what would the Cherry on top be for Azure's Life?

Well, by the end of 2195, Azure would molt into a New Xenomorph Queen.
It wouldn't be until Valentines Day/February 2196 that Azure would as Ghost if she could be his Queen.

And when Ghost unexpectedly Molted into a Rare King, it would bring about an experience never before seen among the Xenomorph Species.
The First Documented instance of a Xenomorph King and Queen, Together.

The two Xenos would go on to generate a hive together.

And by the end of every day, from first confession of love, to coronations as King and Queen, and even in the days to follow, they would love each other very much.


--

Hope you like it. :)


-

Azure the Xenomorph, (C): Myself.
Aliens/Xenomorphs, (C): Respective Owner(s).
General Info
Comments
0
Media
MS Paint
Time Taken
3.5 Hours
Reference