Alien: Possibilities, Facehugger Incident
Alien: Possibilities, Facehugger Incident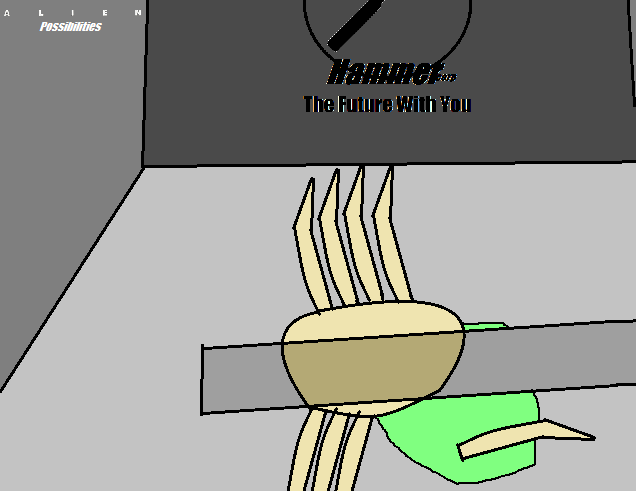 Description
Lately i've been thinking about creating a story that Featured Myself and what would happen if i was to deal with Xenomorphs.

While this art work may or may not represent what could happen, I feel it is a Potential Scenario.

--

Background:

If i was set in the Alien Universe, I feel like i would start my own Space Faring Company, Hammer Corp (Because hammer is my last name).

The Purpose of the Company is to find and explore distant worlds.
There are many planets out there that are waiting to be Discovered.
And they are likely to be Marvels in their own right.

Although we would be a Space Faring Company, We would not be another Weyland-Yutani.
At least, In certain ways we would not be like them.

Weyland-Yutani is known for Capturing Alien Lifeforms, and perhaps cruelly perform experiments on them, holding them and doing things against their will.
Not to mention how the Higher Ups seem to treat their Employees at times.

Hammer Corp is Different.

Although I, the Company Included, Would acknowledge the possibility that Alien Life does exist, If we were to ever encounter any, we would not do the same things Weyland-Yutani does.
We believe all life is Precious, It should not be subjected to things that winds up being against its will.
So unless a Life-Form in Question was okay/willing to allow certain things to happen, then we would allow it to carry on with its life as normal.

And then there is Company Slogans.

Weyland-Yutani's Slogan is Famous for being "Building Better Worlds".
While My Company Slogan is: "The Future with You."

Working with Hammer Corp, You will be treated as you should be: Nicely, Respectfully and More.
As the Head of the Company, I would not personally subject my employees to the same things Weyland-Yutani does.
Just as i care about the lives of our Extraterrestrial Friends, I also care about Human Life.
So, If you are someone that wants to join my Company and be Part of the Great Adventures, You would be in for a great time.
Everyone is Welcome!

Hence my slogan: "The Future with You."

My Company Logo and Slogan are Partly visible in this Art Work.

--

The Story behind this Art Work:

I had envisioned building a Head-Quarters where My Employees and I would reside.
The Facility would be built to house us, So you would be able to live here while you work here.

The Facility would have a Garage, but it would also have a Monorail, Leading to a Smaller Building some Distance Away.

Well, What we see here would be an Incident that happened in the Garage.

Staff Members would be returning with some Supplies that we needed.
But none of us would expect a Single Facehugger to suddenly make its way into the Garage.
Because of the Headlights and the speed that the Vehicle pulled into the Garage, they Accidentally run over the Facehugger and Crush it.

I catch what happens and call to them to quickly back up.

Once they do so, They had essentially flattened the poor creature.
One of its Digits had broken off rather disturbingly during the Incident, and its acidic blood pooled on the Floor.

I rush up to the Facehugger, and let out a frustrated sigh.
Though, despite the situation, I decide to make a joke out of the Situation..

"Ugh, That is NOT how you make Pancakes." I said, A bit Jokingly.
Some of my onlooking staff members would get a kick out of it and laugh.

I was sure the creature was dead.
I mean, how could some small survived being crush by something that weighed thousands of pounds?

But to my surprise, I could see the creature twitching.
This indicated there may be enough life left to safe it.
So, I order a team to carefully gather the dying facehugger and bring it to my Science Division, where we would have some medics on standby.

--

Needless to say, I may well be put up against some interesting situations.

But i hope you like it. :)

--

Aliens/Xenomorphs, (C): Respective Owner(s).
General Info
Comments
0
Media
MS Paint
Time Taken
1.5 Hours
Reference