Beached
Beached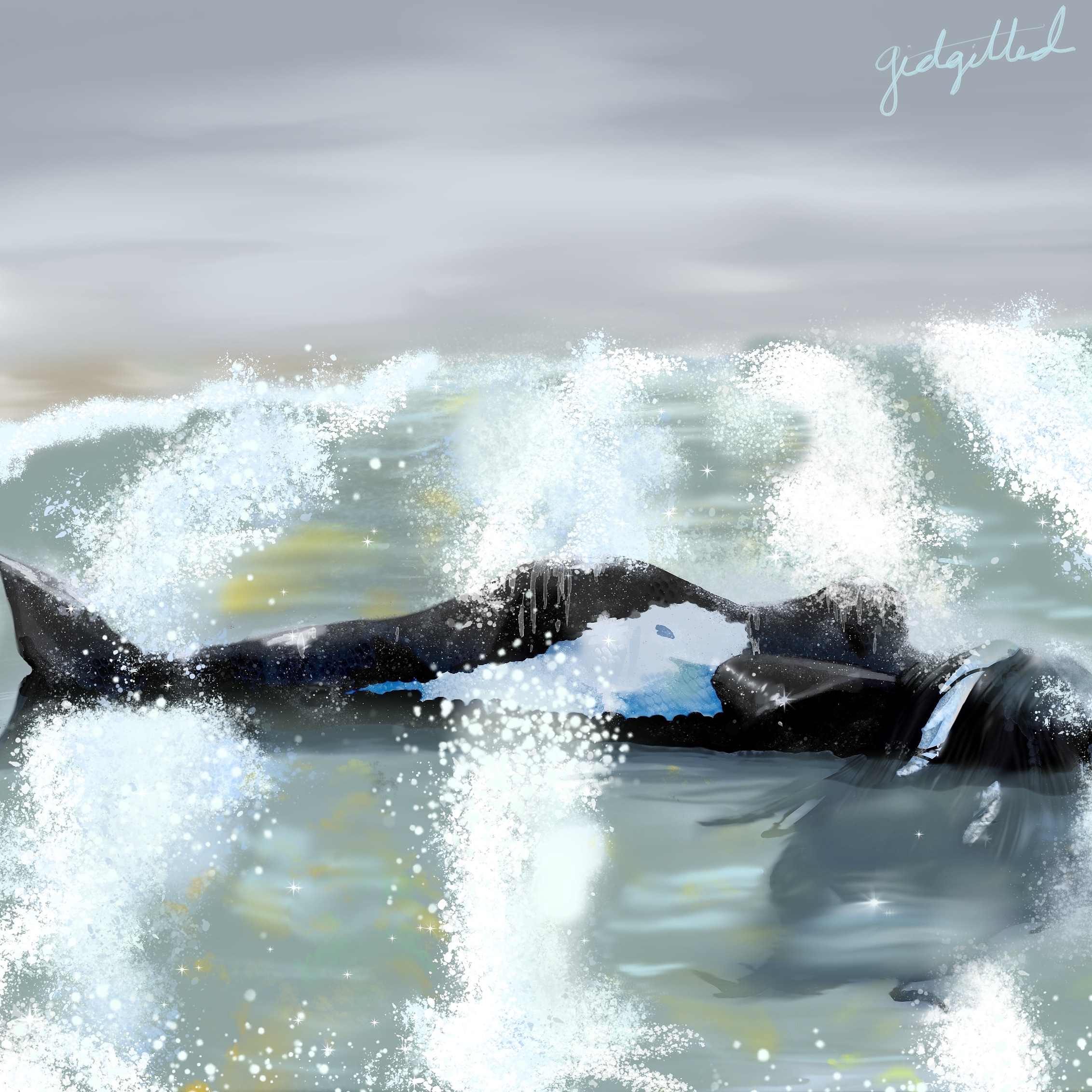 Description
It's my first time breaking in my wrist after quitting art to make my parents happy. After a 12 year hiatus, my husband surprised me with a huion drawing tablet. I made this piece using that and the krita program with the pre installed brushes.

I chose this particular theme to bring to light the nearly 2,000 whales that are beached each year. Contrary to the social media stories where a group of people come together to rescue these creatures, the majority die before they can return home. Only a small percentage ever survive.

Tagged with mild nudity as even though this is the backside of a mermaid, I did not draw her with a brassiere and comic/mild violence to avoid upsetting anyone with the #beached theme from Mermay's day 14 of 2021.
General Info
Comments
0
Media
Digital drawing or painting
Time Taken
4 hours
Reference
Google image search "orca topview"