I'LL CURSE YOU!!!
I'LL CURSE YOU!!!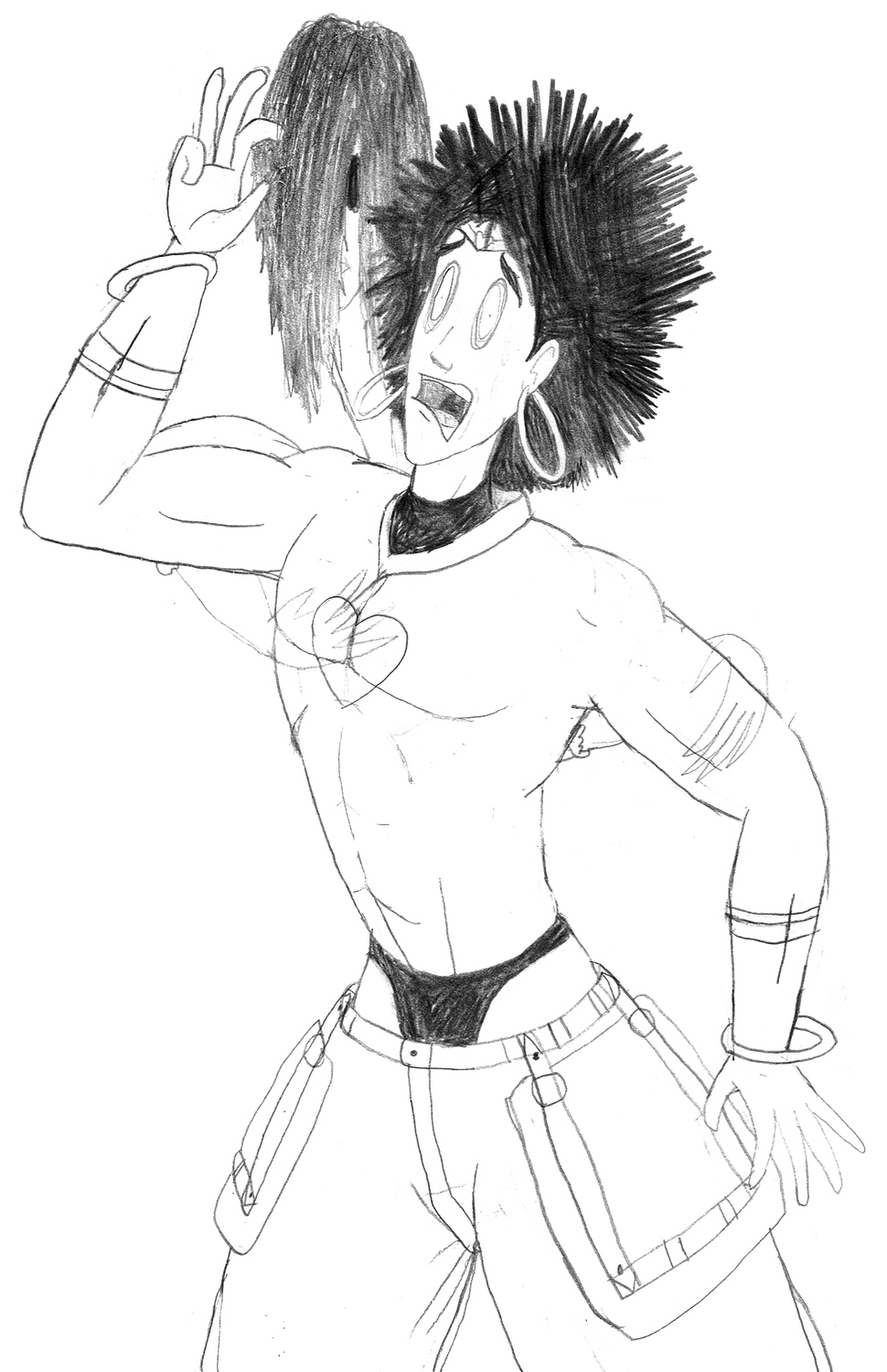 Description
Zappa is a character from the video-game series Guilty Gear, made by Arc System Works.

This Australian lad lives in the 22nd century, where things have definitely taken a turn for the terrible and horrific, including himself. He's possessed by a terrifying spirit only known as S-Ko, as well as a few other weirdos that render his life a living hell! One minute, he worries about his "condition" and the next minute, he's out like a light, followed by him awakening with all sorts of wounds on him. Of course you'd end up with a bit wounded when your body's being used as a fighting puppet by several ethereal beings! Poor man has no control over anything he does; he ends up killing and injuring people against his will, and his only comfort is from a few of his ghostly "friends".

I have no idea what to do here, so I'll say mild nudity for his skin-tight suit and mild sexual content for those odd panties of his.
General Info
Comments
3
Media
Graphite pencil
Time Taken
Plenty of time
Reference