An attempt at Digital Coloring My adopted animals
An attempt at Digital Coloring My adopted animals
An attempt at Digital Coloring My adopted animals
by
Goldenlight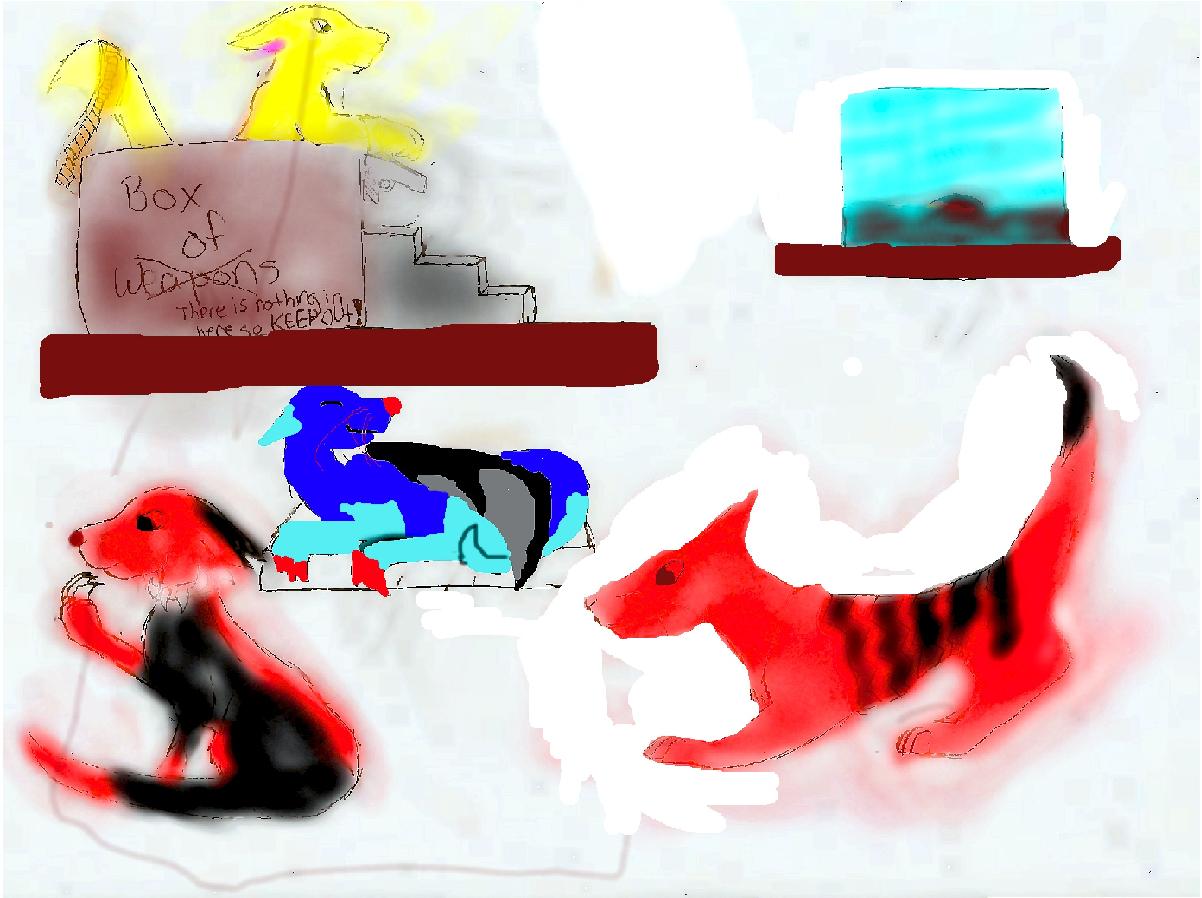 Description
Ok this is a poor attempt at digitaly coloring my cats XD...
Blackstripe- in the lower right corner with black zig-zag stripes.
Honoo- The cat in the lower left corner studing his claws.
Tora- The cat above Honoo with no fur and wings.
Goldenstar- The cat in the upper right corner in the weapons box. She has a knife in her mouth, a gun around her wrist, and a sash full of bullets. 0_o she didn't like her new companions.
Yougan- Is the unborn wolf that is in the egg.
General Info
Comments
2
Media
Digital drawing or painting
Time Taken
ummm....
Reference
the adoption thingers