Creepy Story at Halloween Party
Creepy Story at Halloween Party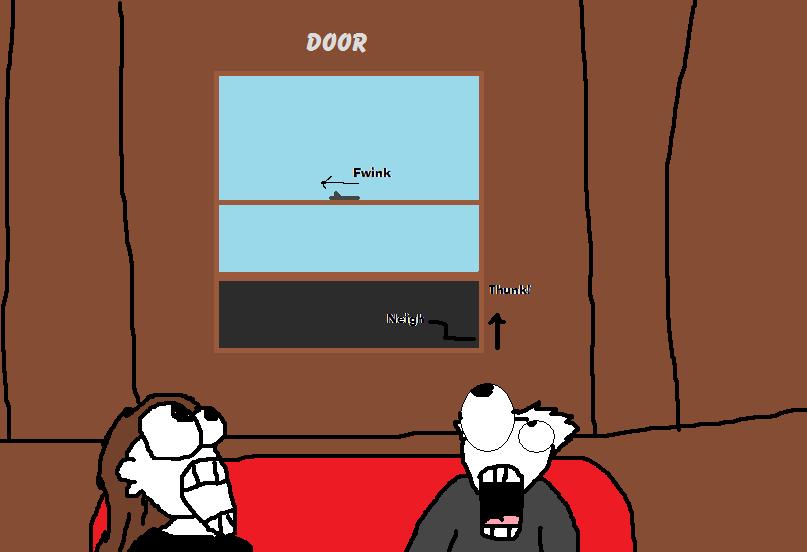 Description
Ok I was at my friend Bri's halloween party and it was around 10 o'clock right? Well my friend brought out the game Ouiji and they started playing it. Josh and I both were sitting on the futon (Which was darn comfortable!) and since I was in a skirt, short sleeved shirt, and a very thin cape, I told him I was cold. So, (he is a very nice kid) he turned around a closed the window. While he was sititng there trying to sleep her heard a THUMP, he turned and saw the window open. He looked at me and asked, "Did you open the window?"
"No why?" was my response.
He shrugged his shoulders and closed the window again, this time he got up and locked. So he was watching the lock and all of a sudden it flung itself open and the window opened itself! It didn't fall but literally opened itself! Man I was freaked and left the room as fast as possible 0_o Along with a bunch of other kids. lolz
I thought I'd make it comidical (is that a word?) and draw them cartoonish!
Tell me whatcha think!
General Info
Comments
3
Media
MS Paint
Time Taken
5 min
Reference
my mindz