Dark Ashelin and Dark Torn
Dark Ashelin and Dark Torn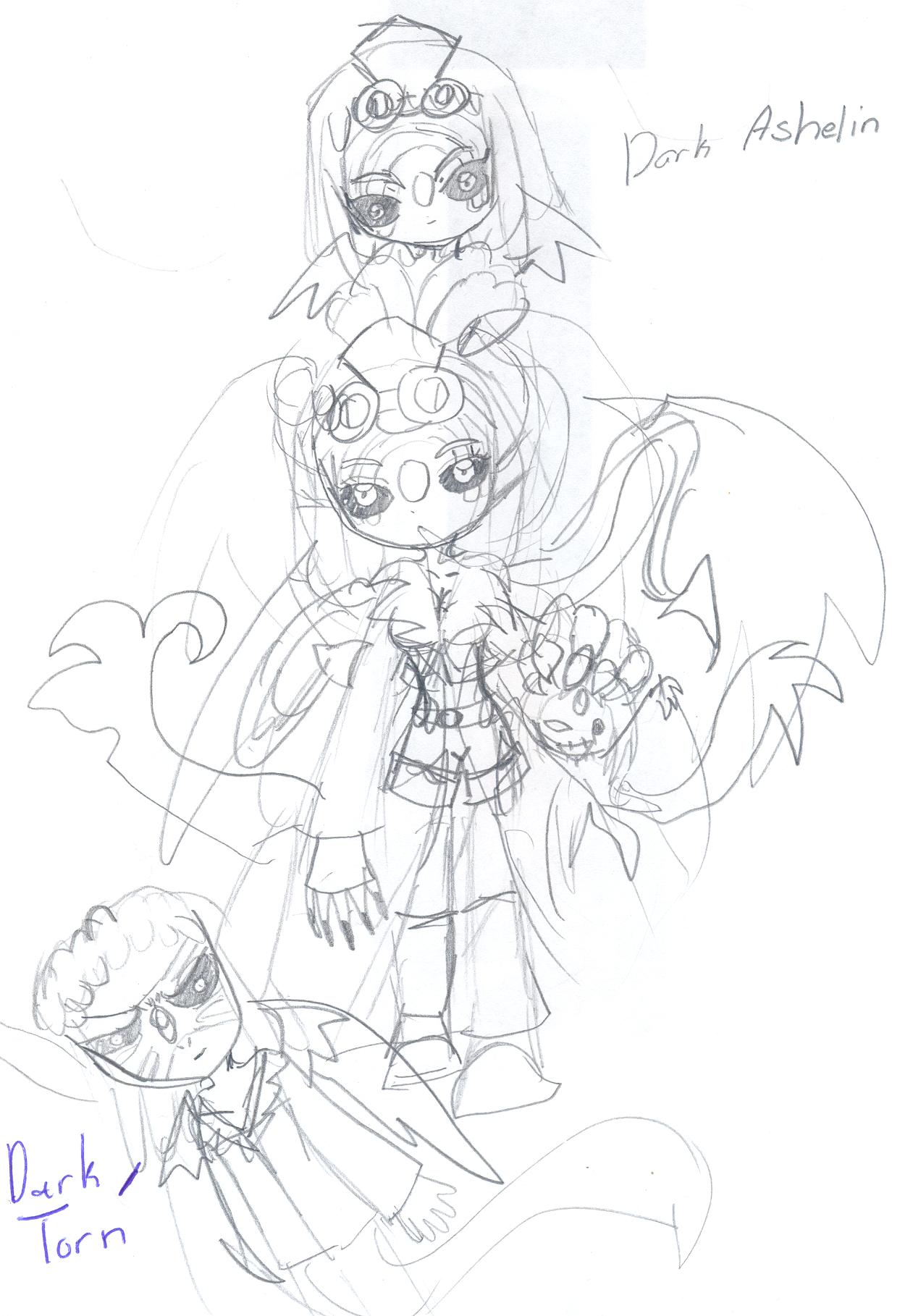 Description
Dark Ashelin and Torn I made up all thanks for the story I am doing for Dark Symptoms. I make them more Demon or half Dark Warrior as you call them!
Dark Ashelin well, her Dark Alter have the ability to separate her body and control her body while separated like a puppet! I got that Ideal from Inuyasha! She still wearing her clothes from Jak X.  
Just the sketch. I alway her Dark Side to have pupil. mostly her right arm have a demon claw, her left arm normal. Like her soul on top of her head, making the tail coming out of her mouth, carrying a doll. Two wings for her ears, four of them on her back, and her two tenticles. Dark Torn I make him more ghost, you see! His eyes are pitch black and pupil still normal. mostly the wings and a tail!
You have my permission to coloured it if you want to! Enjoy!
I do not own Ashelin and TOrn from the Naughty Dog.  
Here the link to the story -
http://www.deviantart.com/deviation/42872593/