Me and my Neopets
Me and my Neopets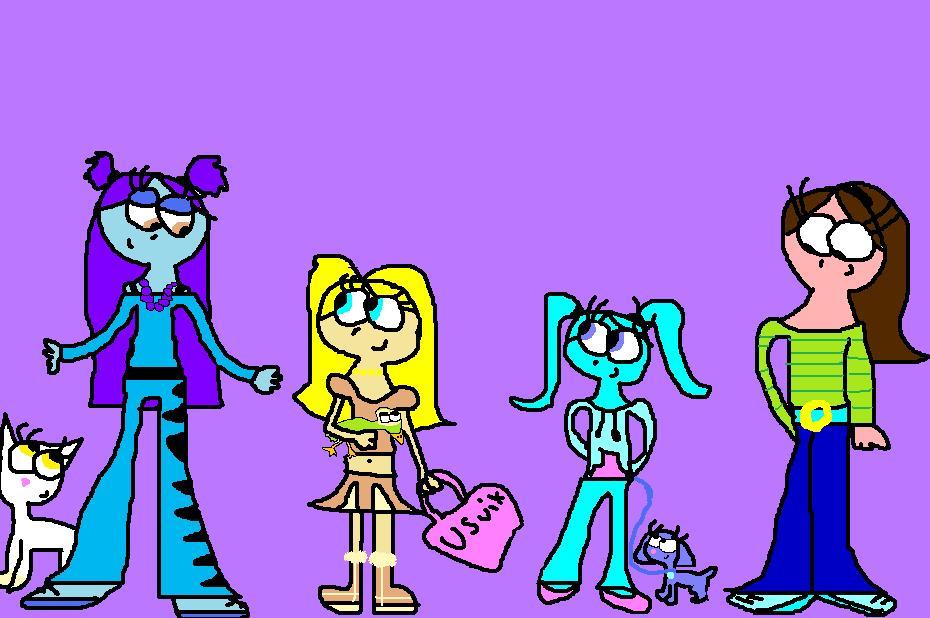 Description
From right: Twinkle_or_Sparkle (Twinkle) and her Angelpuss Queenie, Kailtyn_Maher (Kailtyn) and her Mallard Militello, Melody_Kiki_Madsion (Melody) and her Puppyblew Trixie and me (fizbrown2, that's my name on neopets)

Me and my Neopets live in Faerieland. I have a Bori called Graeme__84 who has a Tapira called Tina but I didn't draw them in the picure because I ran out of room and I because I drew my pets as humans and I can't draw boys.

Twinkle is a blue Ogrin, she's the oldest so she's normally keeping a watchful eye over the others. Her favourites things to do are read (her favourites are faerie stories) and explore Neopia, she does like Usukis but not as much as her sisters. Twinkle's favourite toy is a Blue Ogrin Plushie.vHer dream is to win both types of Book Award (Normal and Booktasic) and to become a paint brush designer and a helper for Illusen.

Kaitlyn is a yellow Usul who is second oldest, created 8 days after Twinkle. She loves collecting Usukis, her favourite is the Fun in the Sun Usuki. Kaitlyn's dream is to be a fashion model or a Usuki designer.

Melody is a blue Acara, the youngest created just 2 days after her brother Graeme__84. She likes Usukis like her sisters and she loves shopping for fashion, beatuy products and furniture. Melody's dream is to write about fashion and beatuy in magazines or her own books.

Artists thought:I drew them as humans for fun.