Bean
Bean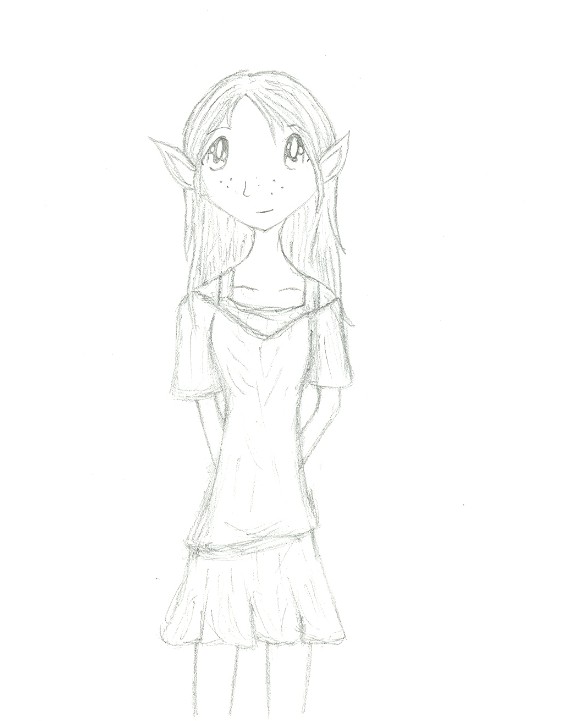 Description
Ok, first of all don't look at this picture and tell me it looks like crap. I know it looks a bit sketchy but let me tell you, I will probably be fixing it and/or coloring it. I just had to get it submitted today since I'm going to be very busy for the next week. (up until saturday Sept. 8th)

Now, more about the picture.....
The reason why she's wearing a skirt is because I was having issues with drawing the jeans. I messed up twice and wouldn't settle for a third time so I went on to drawing a skirt. The skirt was pretty long to begin with but then I couldn't get that to turn out right either. Sooo, in order to get in the whole skirt I had to draw it shorter and cut off the legs since I couldn't get those either! Lol. I would have just left them there but it would ruin the whole picture. So that's kind of why it looks how it does.

And then there's the ears....
They look kind of like elf ears but then again not. They were supposed to be like cat ears but maybe when I color them you'll be able to see the fur texture.

Anyway...hope you can still enjoy it!